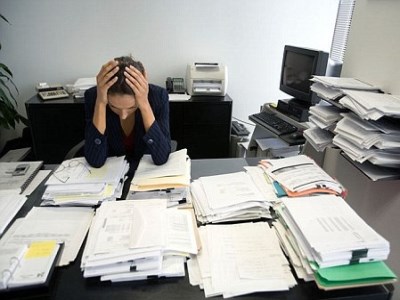 Principal health and well-being surveys conducted by associate professor Philip Riley of the Australian Catholic University (ACU) show that Australian school leaders are suffering from immense stress and burnout.
The most recent report, released in February, shows more than 40% of Canberra principals are risk of violence and bullying.
Glenn Fowler, ACT Secretary of the Australian Education Union (AEU) said that the union is currently in the process of bargaining a new agreement for its principals.
One of the key elements of this agreement, says Fowler, concerns role clarification for ACT principals, who spend just 25% of their time on educational leadership.
"We've come up with a list of what we believe a principal's job should involve, focused on instructional leadership," Fowler told The Educator.
We've also looked at tasks which principals should have a limited involvement in, and things they should never do again."
Fowler said the union is also pursuing a resource boost for every school which will include a high-level administrative officer or equivalent to take on tasks that he says too many principals are doing.
"Principals will have their own preferred model, but essentially it's an administrative resource similar to what we won for our teachers in 2015," Fowler said.
The 2015 agreement provided ACT teachers with the equivalent of 500-900 hours of administrative relief per school per year.
Fowler said that while some other jurisdictions are bringing in 'business managers' to oversee principals' administrative tasks, he could not confirm whether this would be the outcome for the ACT's school leaders.
However, he said one solution being negotiated includes regional supervisors – known as Directors of School Improvement (DSI) – being freed up from their own busy schedules to provide school leaders with "focused assistance".
"We're asking for the creation of one DSI per network, whose assistance will be available to principals when they need to get through a difficult situation. They will be a critical friend for principals," Fowler said.
'Nation-leading work'
Fowler said the union also trying to achieve "nation-leading work" to protect its members from excessive digital workloads.
"Principals are tacitly expected by the employer to be available all the time," he said.
"For example, many of our school leaders receive emails from their supervisors at ten o'clock on a Sunday night, but a part of the problem is that some principals are reluctant to remove their email apps from their phones."
However, Fowler said the union now has "a real opportunity" to provide clarity about when principals should expect contact from their employer.
"We wonder what is possible in the community space in terms of the guidance we can give parents and carers about the way they interact with principals. I don't believe communities have received much guidance at all about this," he said.
"For example, if things go pear shaped with parents or carers, principals tend to be at the real pointy end of these situations – not only in verbal altercations, but physical altercations too."
Fowler said principals need greater guidance from their employers as to how to protect themselves from irate or violent parents and carers.
"Schools are sometimes treated like hotels or restaurants in the way that that patrons consider the only way to resolve an issue is to yell and complain. Principals do not have to accept everything from an outraged parent," he said.
"While we work with principals very closely on a case-by-case basis, the employers really need to step up and put a protective cocoon around our school leaders, or they're going to fall over."
Related stories:
How to overcome the 'Administrivia'
Busy principals get a helping hand