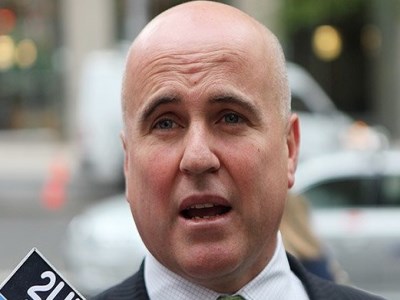 An elite NSW school is under fire after allegedly leaving an autistic student unsupervised inside a fenced structure.
The school, ASPECT Macarthur School, located in western Sydney, was visited by the NSW Board of Studies Teaching and Educational Standards (BOSTES) yesterday after becoming aware of the reports.
The allegations surfaced on the
ABC's
7.30
program which raised the issue with NSW Education Minister,
Adrian Piccoli
.
The school said the student spends time inside the fenced structure they refer to as a the "top playground" when he has "meltdowns". However, his mother disputed the structure's categorisation as a playground, saying her son considered it a cage.
The school's national director, Dr Trevor Clark, denied that the boy had been left alone in the "top playground".
"No teacher leaves a child with autism unsupervised no matter what situation within a school or within a community and the reason for that is we have got a duty of care to our children - it was exercised at the time," Clark told the
ABC
.
"It is very unfortunate that there was a different view about where staff were."
In a statement, Piccoli said the
NSW Education Department
was investigating the complaint.
"Any allegation of a child being mistreated at school is treated seriously, complainants must be treated with respect, and allegations must be investigated promptly by the appropriate schooling authority," Piccoli said.
"In accordance with the mandatory reporting guidelines, where any alleged conduct involves risk of significant harm to a child, the matter must be reported to Family and Community Services (FACS) and the NSW police."