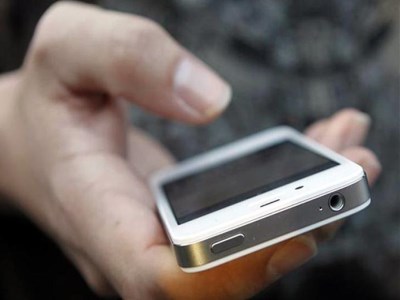 The principal of a private girls' school has banned a social media app, citing concerns over inappropriate content and student safety.
The app, Muscal.ly, allows students to create music videos to their favourite songs and share them with friends. However, students will now be asked to remove the app from the devices they bring to school.
Roslyn Mahony, the head of Wenona's junior school, and Beth Oakley, Dean of Students, announced the ban in a letter sent home to parents, saying the app could leave young students vulnerable to online predators.
"Understandably, young people are easily influenced by the music videos they view. When the celebrities whose music they enjoy present their songs with highly sexualised dance moves, these performance styles are then imitated as girls create their own music videos through the app," the letter says.
"A number of girls have been singing and dancing and uploading performances in school uniform, which introduces numerous other potential risks."
The letter goes on to warn that even though students understand the importance of selecting a privacy setting, there is still "a sense of achievement in drawing high numbers of followers", which can pose risks.
"User names don't clearly correlate with a person's actual name – the result being that girls will accept friend requests all too quickly, without ensuring they do know the person," the letter said.
Susan McLean, director of Cyber Safety Solutions, told
The Educator
that the school was right to ban the app.
"It [the app] is used to bully and harass, kids are filming in uniform often in school ground and uploading. How is it a good idea for a parent to allow their child to lie about their age online?" she said.
McLean added that she would love to see all schools follow Wenona Junior School's lead and ban the app.
"On the surface, Musical.ly seems to be a fun, karaoke type app, and if you read the description on the iTunes store it will tell you that you can create amazing videos to impress your friends. In other words, it's a popularity contest where the number of 'likes' equals being popular," she said.
"Although your child may resist this as they can't become 'popular' with a private account, this is the only way to retain a small amount of control of where your child's content ends up.
"Remember that once posted, you have lost control and friends today can be enemies tomorrow."