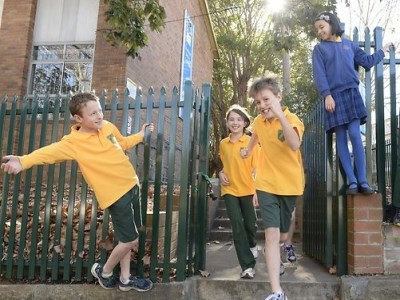 QLD parents are sending their kids to public rather than private schools in increasing numbers, but other states are seeing a trend to the contrary.
The annual
Independent Schools Queensland
(ISQ) survey of 1,000 parents from 67 private schools found that 15% had considered switching schools in 2014.
David Robertson
, ISQ executive director, said the current economic climate had forced parents to "look for value for money".
"There is an increased proportion taking a look at other schools, and that's driven by economic conditions,'' Robertson told
The Australian
.
"Parents are looking for value for money more and more in the current economic climate.''
The most common motives were "financial reasons'', cited by 41% of parents who had contemplated a change.
However, some states, such as NSW and VIC, are seeing a trend in the opposite direction.
Last month, the Productivity Commission report revealed that despite high fees, there was a 10% surge in enrolments for NSW private schools while their public rivals continued to stagnate.
The
Association of Independent Schools
NSW (AISNSW) executive director, Geoff Newcombe, pointed to burgeoning Islamic schools as the biggest contributor to the spike in the state's private school enrolments.
"The single biggest growth has been the increase in the number of Islamic schools as well as their enrolments," Newcombe told the
Sydney Morning Herald
in February.
Statistics from the AIS show that private schools account for almost 10% of all primary school enrolments in NSW and more than 19% of all secondary school enrolments.
In Victoria, a report by the Need to Succeed group of educators shows students steadily drifting from disadvantaged to more advantaged schools, increasing inequity in the state's education system.
Disadvantaged schools were shown to have lost an average of 30 students while more advantaged schools gained more than 40 students.