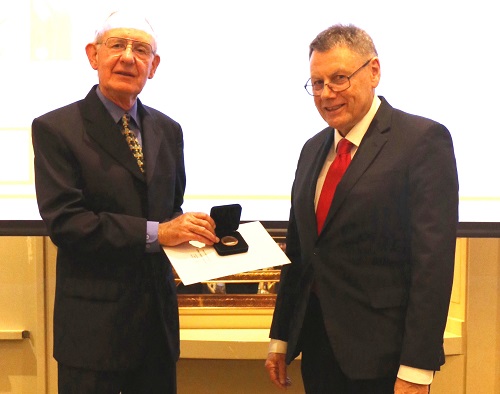 Dr John Collier, head of St Andrew's Cathedral and Gawura Schools, has been awarded the highest teaching accolade in NSW and named the state's best educator.
Dr John Collier was named the 2018 recipient of the prestigious Sir Harold Wyndham Medal – the top education award in Australia.
The Australian College of Educators' (ACE) highest award is normally given to directors-general of education, presidents or CEOs of the NSW Education Standards Authority (NESA), educational academics and the occasional Minister for Education.
However, Dr Collier is the first head of an independent school in the 24 years of the Medal to be given the honour.
Australian College of Educators CEO, Helen Jentz, called Dr Collier a "once in a generation leader and teacher".
"John has changed the education profession. His passion for learning is infectious, and it's not just his students who benefit, rather his colleagues and the entire school community," said Jentz.
"He has shaped and influenced the lives of thousands of students for the better. He's an inspiration and example to every educator in NSW."
Jentz said that initially as an English and History teacher, and for the past 28 years as a principal, Dr Collier has championed critical thinking and actively engaged young minds.
Dr Collier said teaching is "an activity with a moral purpose".
"Part of that purpose is the shepherding and equipping of the young. As the young are the future of our civilisation, it is difficult to think of too many activities which are more important," he said.
"What is to become of our nation depends heavily on what we do in education, as that prepares our emerging generation to control the levers of power in every aspect of our society."