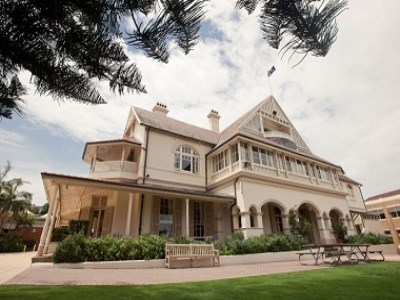 Kambala – an independent Anglican girls' school, located in Sydney – became embroiled in controversy last week after a number of parents complained that the school was "not living up to its Christian values" by employing gay teachers.
However, on Wednesday the school council president, Sally Herman, responded with a firmly worded letter, outlining the school's policy of non-discrimination and explaining that Kambala was respectful to all staff and students alike.
"In recent days, two families have stridently expressed their displeasure at Kambala for, in their opinion, not living up to our Christian values by hiring and retaining teachers who are gay," she wrote.
"At the core of their displeasure is a concern that their daughters may be exposed to messages or values that they do not personally agree with."
Herman pointed out that all staff were "selected on merit, empathy and their commitment to supporting the Christian ethos of the school".
"We are a school community whose composition reflects the diversity of the broader community that we serve. Families and girls from many faiths, ethnicities, sexual orientations and political convictions proudly call Kambala, 'my school'," she wrote.
"We exist together as a community that wants to be defined more by how we care for each other than how we might discriminate."
Herman cited 1 Corinthians 13: "And now these three remain; faith, hope and love. But the greatest of these is love."
She added: "At Kambala, love isn't an optional extra".
The school's principal, Debra Kelliher, threw her support behind Herman, telling
The Daily Telegraph
that the school was devoted to embracing diversity as broadly as possible.
"It's about reminding people of our common humanity and that we are very much a contemporary, inclusive school and I hope the culture of our school reflects that," Kelliher said.
"This is 2016 and our parents are sophisticated and many of them work in places with strong diversity policies so they expect the school to respect the society our girls move in."