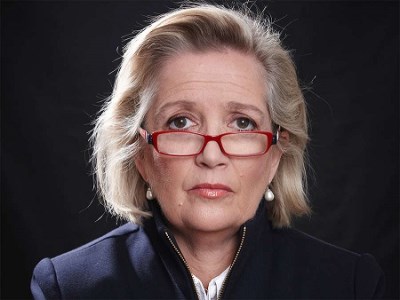 Public education advocate Jane Caro says Brighton Grammar was wrong to expel two students over an offensive Instagram account.
The school, located in south-east Melbourne, took the decision on Wednesday after suspending the two students for using the social media platform to tarnish the reputations of several female students.
The account, which has since been removed, asked visitors to vote on the "slut of the year", and showed images of young girls in various stages of dress, as well as in their school uniforms.
However, social commentator and public education advocate, Jane Caro, told
3AW Radio
the school's response was excessive.
"I get quite annoyed when private schools decide to expel students who have done the wrong thing," she said.
"We have compulsory education for all children until they're in Year 12 which means that these young men will end up being dumped on their local public school."
Caro added that private schools, which she said receive "enormous public funding" should not be allowed to expel badly behaving students.
"They need to handle things like this the way that public schools do, through an intensive program of counselling, education and support," she said.
"To expel students from any school is a drastic measure and it can have a very destructive effect on a kid for the rest of their life."
She said that it was single sex schools that appeared to have the biggest problem with bad behaviour, adding this may be due to a "highly masculinised culture".
Caro said that if she were the principal of Brighton Grammar she would long suspend the students and allow them to come back on a program where they would be forced to live up to certain behavioural standards before they were allowed to fully participate in the school.
"If they're really troubled students, they should be taken to specialist behavioural schools, which have a very high success rate," she said.
"Eighty per cent of the kids that go to those schools never return, because they go back to their normal schools and do much better.
"The public school system has developed a really good way of dealing with troubled kids because they have to – they don't have any other choice."