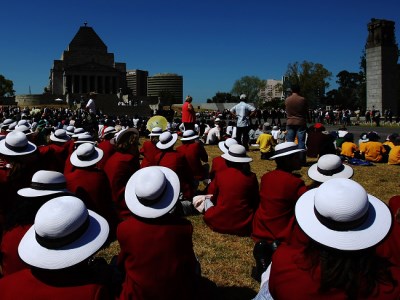 The peak body for private schools in NSW has conceded that while some schools will be worse off under the Federal Government's newly proposed school funding model, it has their support.
Addressing a Senate Inquiry, Geoff Newcombe, chief executive of the Association of Independent Schools of NSW (AISNSW), said
"We didn't want to argue for anyone to lose money – we've never said that publicly - but if the government has decided this is the best way to introduce a fair model of funding, then we've accepted that," Newcombe said, addressing a Senate inquiry.
The Review to Achieve Educational Excellence in Australian schools, commonly referred to as Gonski 2.0, will see more than 9,000 Australian schools get a year-on-year increase in funding.
However, more than 400 of wealthy private schools will receive lower funding when the funding plan is implemented.
Today's pledge by the AISNSW comes as some state governments and the Catholic education sector voice strong opposition to the plan.
A recent analysis by the Victorian Education Department warned that more than 70 of the state's schools would lose $1m over the next two years as a result of the reforms.
NSW Education Minister, Rob Stokes, warned that he may consider court action if the Federal Government reneged on its existing funding agreements with the state.
Meanwhile, the National Catholic Education Commission (NCEC), Danielle Cronin, says analysis of the Federal Government's school funding model has found that 617 Catholic schools will be worse off in 2018.
"In dozens of cases, that funding cut will be more than 50% next year," she said in a statement.
"And of those 617 schools that will have their Commonwealth funding allocation cut in 2018, 183 won't have reached their 2017 levels by the end of the Minister's unpopular 10-year plan."
To pass the legislation, the Federal Government requires 10 extra Senate votes, but Labor remains opposed to the plan, saying schools will $22bn worse off over the next decade.
The Greens and Nick Xenophon's team of three senators appear to be favouring the government's plan with some changes, to ensure money gets to the neediest schools faster.