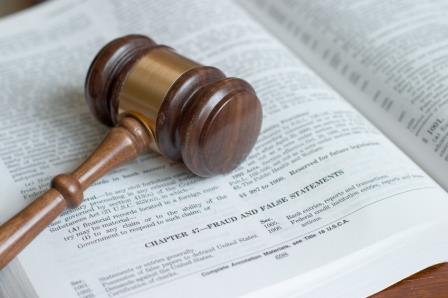 There are claims that a new model of assessing student disability based on teacher judgement is open to manipulation, and could potentially land some private schools in court.
The model for the Nationally Consistent Collection of Data (NCCD) relies on the professional judgements of teachers about their students. It requires teachers and schools to make evidence-based decisions regarding students with a disability and their level of adjustment in education.
However, new figures released by the Catholic sector reveal a significant spike in the number of these students at independent schools across Australia since the changes came in.
During a Senate estimates hearing last week, Alex Gordon, the deputy education department secretary, suggested that schools misrepresenting student enrolment data to the commonwealth could face fraud charges.
According to Catholic Education Commission (CECV) executive director, Stephen Elder, the number of students with disability claimed by some wealthy private schools is "highly questionable".
However, Elder said talk of fraud charges or other sanction over misuse of NCCD SWD material "is yet another case of Education Minister Simon Birmingham putting the cart before the horse".
"Any such measure would require very clear frameworks on how students can be consistently categorised, the supporting evidence required, and how data can be audited," Elder told The Educator.
"It should also require proof of intent. Most of these elements are still lacking. To take one key example, the Government has not yet determined how it will audit the data. Meanwhile, there are many schools that are submitting inconsistent data."
Elder said this goes to show that use of the NCCD for funding in 2018 was "highly premature" and "yet another school funding policy mistake of the Turnbull Government."
Australian Education Union (AEU) federal president, Correna Haythorpe, is calling for an independent investigation into the matter.
"Where private schools are claiming 40% of their students require additional disability funding, something is seriously wrong." Haythorpe told The Educator.
"The inequality gap is getting worse yet Turnbull is turning a blind eye to private schools claiming government funding that they may not be entitled to."
Federal Education Minister, Simon Birmingham, said the government stands by the policy, saying "the NCCD tells us more than we have ever known about students with disability".
However, Birmingham added that further work is needed to improve the quality and consistency of NCCD information.
"This new system sets clear definitions and we're implementing a range of checks for funding for students with disability to ensure funding gets to the students that need it most," Birmingham said in a statement provided to The Educator.
David Roy, a senior lecturer of education at the University of Newcastle who is a staunch advocate of children with a disability, said that like the NDIS, the aim of the NCCD is to put student learning needs and teacher expertise "at the forefront, ahead of medical models of diagnosis".
"In principle, this is an excellent idea, and should aim to move schools away from labels and deficit models to view all children as learners, all with needs. Too often needs and reasonable adjustments have not been made due to funding shortfalls," Roy told The Educator.
"Of course, such a system is open to abuse by corrupt individuals, but this is no different to the previous allegations of misuse and rorting of the RAMS model, as noted in multiple State Inquiries."
Roy said any staff member who aims to defraud the system, government and children with a disability of funding needs should be prosecuted.
"Schools that are complicit within this should have their accreditation removed as they are not fit for the purpose," Roy said.
Related stories:
'Children should be the focus of 2018'
Schools to take disability funding hit – new figures