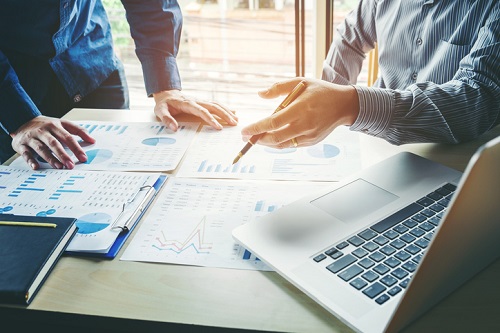 Radical changes to the way Australia's private schools are funded could see fees impacted across the entire sector but provide some reprieve for the nation's Catholic schools.
Citing unnamed sources, Fairfax Media said the National School Resourcing Board will recommend "using powerful data-matching tools to link parents' tax returns with their children's school enrolment".
Currently, a school's Socio-Economic Status (SES) score is calculated by the income, education and occupation characteristics of the areas where students live. The higher the scores, the less government funding the schools receive.
If confirmed, the overhaul would also deliver a win for the Catholic sector, which says the current system is disadvantaging its schools.
In a statement issued yesterday, the Independent Schools Council of Australia (ISCA) stressed that the review of schools' SES is yet to be finalised, despite "significant media speculation".
"ISCA cautions that it is important to remember that any alternative methodology would require significant work to determine whether it would produce accurate and valid information at the individual school level," the statement read.
"The current funding methodology took three years to model, trial and validate prior to its introduction and the Independent sector would accept nothing less than the same rigorous process prior to any move away from the current arrangements."
Speaking on Sky News yesterday, Birmingham said he would not prejudge the report until he received the final copy, but said the Federal Government would "stick to its principals of treating all school systems and sectors fairly":
"We don't discriminate across state borders, we don't discriminate between different parts of the nongovernment schooling sector, that we adopt a principled approach to ensure that it is needs-based funding as the Gonski panel recommended," he said.
"That's what we acted on last year. There was this one outstanding element, and which we undertook the review of. We'll get that back shortly and we'll act in response to those recommendations."
Earlier this month, Australia's private schools sent a stark warning to the Federal Government that funding cuts to their system would have "disastrous consequences".
Geoff Newcombe, Australian Independent Schools NSW AISNSW) chief executive, said the idea of school funding linked to parents' income tax could see "a transfer of billions of dollars of government funding from the independent schools sector to the Catholic system over a ten year period".
"This loss of funding, should it occur, would likely affect schools across the entire SES range, causing fees to rise and limiting school choice for parents," Newcombe said in a letter sent to principals.
"There would also be an impact on government schools in NSW which are already struggling to accommodate increasing enrolments. We also understand that other options potentially under consideration would produce similarly disastrous outcomes for the independent sector."
Independent Schools Victoria (ISV) chief executive, Michelle Green, said that if implemented, a funding windfall to Catholic schools at the expense of the private sector would be "an extraordinary turn of events".
"If implemented, this would be an extraordinary turn of events, given that elements of the Catholic education sector have waged a strident campaign, not only against the current funding model and Independent schools, but against the NSRB review itself," Green told The Educator.
"Any loss of funding to students in Independent schools is likely to have a damaging impact on students from a wide range of socio-economic backgrounds – not just those in high fee schools which receive limited government funding in any case."