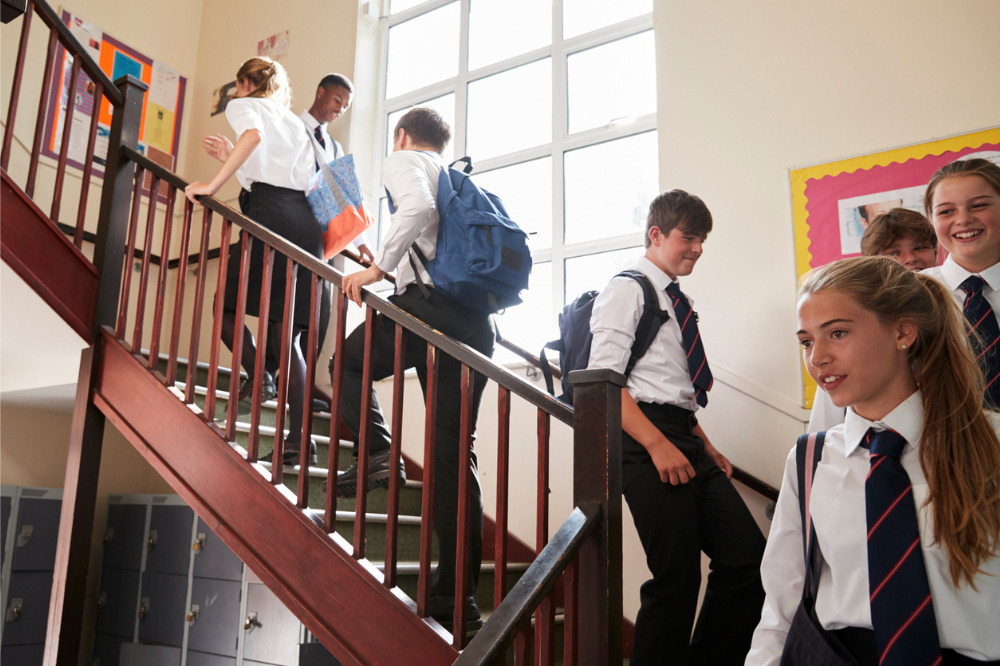 New figures from the Australian Bureau of Statistics reveal that non-government school enrolment in West Australia has risen by 2.3% in the last financial year, compared to just 0.1% for government schools.
This trend is particularly pronounced in densely populated middle-class suburbs, where public schools may not have the same reputation or resources as those in the inner city.
For example, Baldivis Secondary College's Year 7 intake in 2023 was 199, whereas the five public primary schools in its catchment area produced a total of 343 graduates from Year 6 in 2022.
This is the equivalent of just 58% choosing to attend their local high school. Canning Vale College and Ellenbrook Secondary College were also affected, with only 61% and 65% of local primary school graduates attending these public high schools respectively.
In contrast, Willetton Senior High School, along with Rossmoyne, is considered one of the best performing public high schools in the state, and its Year 7 intake this year was 464, with the four primary schools in its catchment area recording 496 Year 6 graduates last year.
Middle-class parents may be choosing to send their children to private schools because they believe that they offer better resources, a wider range of curriculum options, better discipline and pastoral care, and fewer disruptive and challenging students.
This perception can lead parents to choose private schools even if they are struggling financially, as they view education as a means of protecting their children from economic uncertainty.
While NAPLAN results often show public schools doing as well as, or better than, their private school counterparts, private schools may offer more course choices and extracurricular activities, which can sway parents.
However, the Western Australian Council of State Schools Organisation senior vice president, Julie Brooks, stressed the importance of ensuring that all parents who want an outstanding education for their children can find it at their local public school, regardless of demographics.
"Public education is for all families. We believe, therefore, that it is vital government schools are resourced and funded to provide excellent opportunities for children, equipping them for their future success," she said, "Our aspiration is that the WA public school experience is world-class. We will continue to advocate on behalf of parents who are seeking the best possible opportunities for their children."