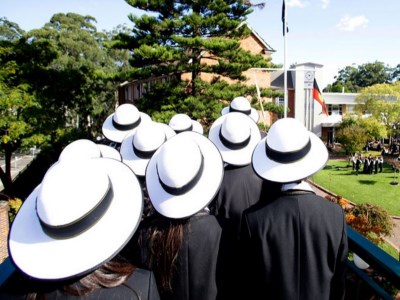 The Independent Schools Council of Australia (ISCA) has written a letter to all members of Parliament, expressing concern over the prospect of sudden changes to Federal Government funding arrangements for schools.
The letter comes as Federal Education Minister, Simon Birmingham, works on a plan to provide greater funding of public schools by decreasing funding to wealthy private schools that receive funding above their entitlements.
In a statement yesterday, ISCA executive director, Colette Colman, warned that with "no system support" to fall back on, the changes could result in "unanticipated fee increases that many families and school communities will not be able to manage".
"Independent schools believe it is critical that all Federal members and senators have an accurate understanding of the nature of Independent schools and the significant contribution they make to the educational, economic and social well-being of Australia," she said.
"We appreciate that governments need to make fiscal decisions in the context of the broader budget and economy. However, given the lengthy lead times required for financial planning in schools, it is vital that they be given sufficient warning of any proposed changes."
Addressing the uncertainty, Minister Birmingham said the Federal Government is committed to inking a new funding agreement with the Council of Australian Governments (COAG) in the first half of this year.
Meanwhile, Federal Liberal backbencher, Ian Goodenough – a West Australian MP – advocated for "strong continued federal funding support for independent schools."
"Currently, considerable uncertainty attaches to arrangements for non-government school funding beyond 2017," he told Parliament yesterday.
"Many hardworking parents in my electorate choose to make the necessary sacrifice and commitment to providing the best possible education they can ­afford for their children."
Goodenough added that parents are "by no means wealthy, working long hours and forgoing luxuries to send their children to a private school".
Related stories:
COAG meeting focuses on school funding
No need to cut funds to 'over-funded' schools, says Plibersek