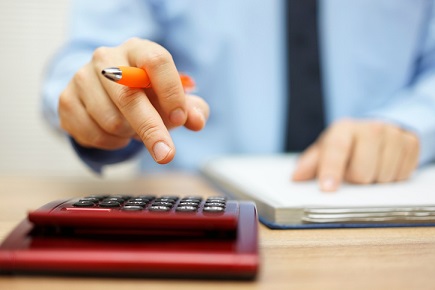 Queensland schools will be almost $500m worse off under Gonski 2.0, the Parliamentary Budget Office has revealed.
The figures, which were compared with Labor's funding pledge, found that the state's public schools would receive $458m less under the Coalition's funding package over the next two years.
However, Federal Education Minister,
Simon Birmingham
, said funding for Queensland state schools would increase by $276m between 2017-2019 and by $114m for Catholic schools under the Coalition's funding model.
"Labor can't or won't tell Queenslanders how much extra they would deliver. They have no policy on funding and no plans for how to use it to boost student outcomes," Birmingham said.
"[Bill] Shorten is setting a terrible example for students by lying about cuts when in reality funding is growing."
Deputy Opposition Leader, Tanya Plibersek, vowed to restore $17bn in school funding she accused the Federal Government of cutting.
"Labor believes Queensland children deserve the world's best schools, with the world's best teaching, not the Liberals' cuts," Plibersek told reporters at Sunnybank Hills State School today.
"Queenslanders have a clear choice – Labor, that will invest in their kids' schools, or the Liberals who will rip money away."
Queensland Teachers Union
(QTU) president,
Kevin Bates
, said Queensland state schools have "benefited greatly from the allocation of every single dollar of Gonski money" received by the state directly to schools.
"The Queensland Government has committed almost $500m in the 2017-2018 state budget, to protect every Queensland state school by ensuring that they receive the 2017 level of additional funding in the 2018 and 2019 school years, plus a premium for inflation and enrolment growth," Bates told
The Educator
.
"That Queensland schools will be denied access to funding increases of the extent promised by the full Gonski school funding model is an indictment on the Turnbull federal government and their pernicious attitude to public education."
Bates said a loss of $458m dollars identified by Labor would have "disastrous consequences" for vulnerable students and diminish their educational opportunities.
"To add insult to injury, the Turnbull government is now spending millions of taxpayer dollars to spruik mistruths about their planned schools spending through an expensive advertising campaign," Bates said.
"The next federal election and a chance to bring about a change of federal government to one with a real commitment to all Australian children cannot come soon enough."
Related stories:
Independent 'evidence broker' needed for schools
Gonski 2.0 to 'massively overfund' private schools – claims new data