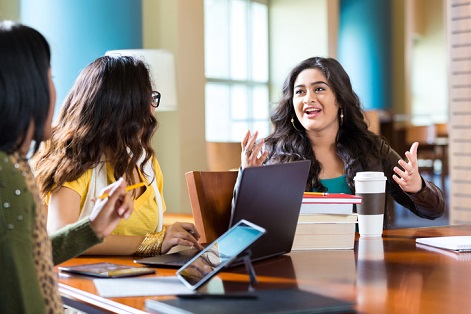 Schools need to focus more strongly on understanding the skills and needs of children before they enter the classroom, a panel of education experts recently told a data symposium in Brisbane.
The symposium, hosted by Independent Schools Queensland (ISQ), included Professor Douglas Willms, president of the International Academy of Education, ISQ executive director, David Robertson, Australian Council for Educational Research (ACER) CEO, Professor Geoff Masters and Microsoft Australia teacher engagement manager, Travis Smith.
Professor Willms, President of the International Academy of Education, says schools need to regularly assess students' progress and prosperity and empower teachers to change their practices to have the biggest impact.
"When looking at data, everything else becomes clutter unless it brings a singular focus on improving those foundations for success," Willms told the audience of 120 independent school teachers and leaders.
"However, the whole business isn't worthwhile unless you change classroom practice; unless you improve the quality of instruction in the classroom."
Robertson said there was a growing policy emphasis at the state, national and international levels on the collection and analysis of quality student and school data.
"Today's symposium brought together leading experts to share evidence and practical strategies about how schools can use data to make the greatest difference to student learning and progress," Robertson said.
Masters told the symposium that high quality information about the points individual students have reached in their learning was critical to improving overall levels of achievement in schools.
"Data of this kind enables teachers and other decision makers to identify starting points for action," Masters said.
"For example, classroom teachers require quality information about the points students have reached in their learning to target their teaching appropriately and to intervene to address specific misunderstandings and student difficulties."
Smith told the symposium the emerging challenge for schools was having a consistent platform that unified the range of disparate systems used to collect a wide range of school data such as attendance and student results.
Smith also addressed future developments including the potential for machine learning to improve student learning.
"Machine learning and powerful analytics will be able to drive things that traditionally have been the realm of the teacher," he said.
"This is because it will be able to prescribe for us what interventions should be made based on all the data about a child, but also based on 15,000 other kids it has also seen at the same point."
Related stories: