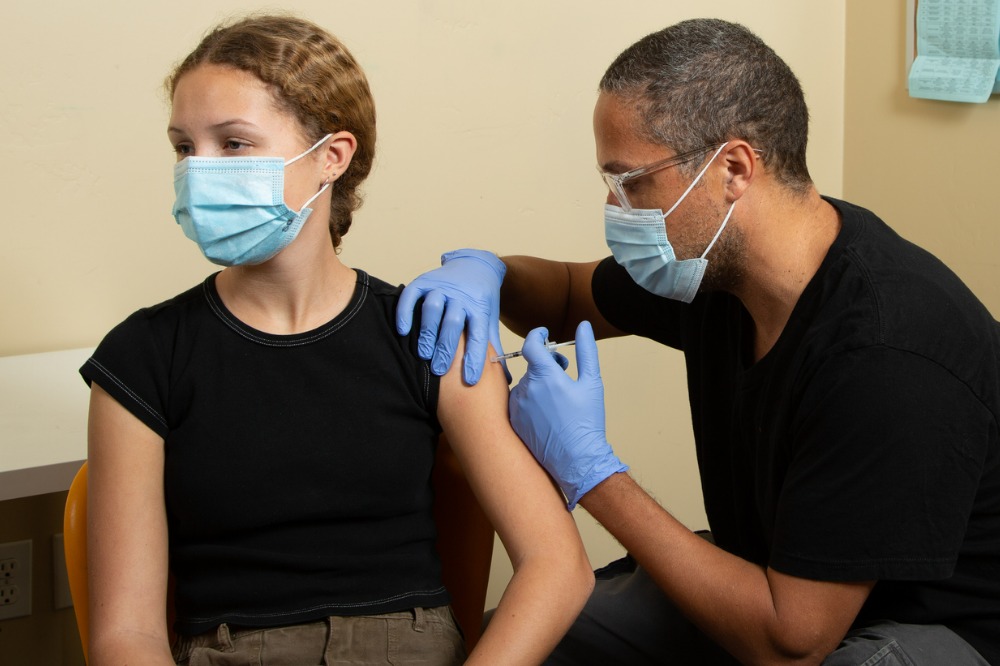 There are serious questions emerging over how the entire year group at a prestigious Sydney Catholic school were vaccinated with the Pfizer jab, despite most Australian students not being eligible.
The news comes as Greater Sydney's lockdown was extended by another week in order to contain a new outbreak of the highly contagious Delta strain of COVID-19.
According to reports that surfaced earlier this week, vaccinations were given to 163 students attending St Joseph's College at Hunters Hill in Sydney's lower north shore after a request from the College was approved by NSW Health in May.
Principal Ross Tarlinton said the College approached Sydney Local Health District in May to ask if the students could be vaccinated, given the large number of boys who live in a residential community, which includes boys from rural, remote and indigenous communities.
"Acknowledging that the College does not determine vaccination priority, it welcomed the opportunity to offer the vaccine for students given the approvals provided," Tarlinton told the SMH.
However, Sydney Local Health District chief executive, Teresa Anderson, said the vaccinations were only intended for First Nations students at the college and not the entire year group.
"It was agreed that the Aboriginal students would be vaccinated through the state health system at Royal Prince Alfred Hospital's vaccination hub," Dr Anderson said.
"Through an error, the wider group of boarders in year 12, a total of 163 students, were also vaccinated. Sydney Local Health District apologises for this error."
However, many questions are being raised as to how such an error could have occurred in the first place, given the number of stringent measures in place to secure a booking for the jab.
NSW Teachers Federation (NSWTF) president, Angelo Gavrielatos, told the SMH he was "speechless" that students received the jab while most teachers were still waiting.
"We have a Delta variant that can be contracted and transmitted by children," Gavrielatos said.
"Recognising schools and the complexity of schools and that you can have in excess of 1,000 people in an enclosed environment with a variety that's transmissible by children, teachers must be prioritised."
Gavrielatos' predecessor, Maurie Mulheron, said claims that it was a mistake don't hold up.
"In 'error'? Rubbish. When was the error? When the school contacted Health? In what the school asked for? Confusing a handful of kids with the entire Year group? When the parent permission forms were accidentally sent to ALL parents? When ALL the kids boarded the buses? Smells," he posted on Twitter.
The Educator contacted NSW Health to clarify these details but was referred to the existing statement from Dr Anderson.