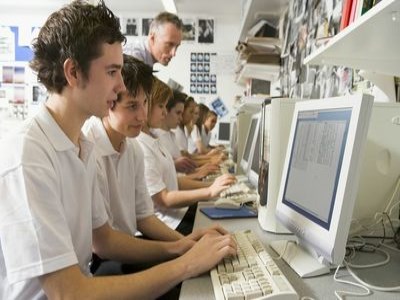 The days of anxiously waiting for test results will soon be over.
In a move designed to provide quicker test results to students and reduce the administrative burden on teachers, Education Minister Christopher Pyne has announced that the National Assessment Program – Literacy and Numeracy (NAPLAN) will be moved online.
NAPLAN is an annual assessment for students which tests skills such as reading, writing, spelling and numeracy. All state and territory governments will begin online trials of the test as early as 2016, however it will not be rolled out to most schools until 2017. It is expected that by this time, traditional pen and paper tests will have been phased out completely.
"I am delighted my colleagues in the states and territories are going to work with us to make NAPLAN online a reality," Pyne said.
The online transition is designed to administratively assist teachers, who will be able to identify and analyse student learning gaps faster.
In addition, online delivery of NAPLAN will provide significantly faster turnaround on student results. "Schools and parents will be able to see results sooner, and develop appropriate strategies to support and extend their students' literacy and numeracy skills," Pyne added.
Previous trials carried out nationwide suggest that students feel confident and less anxious when sitting tests online.
In a tailored test design study
conducted by the Australian Curriculum, Assessment and Reporting Authority ACARA
in 2013, 2500 students in years 3 and 5 across 250 schools completed online numeracy and reading tests. The study found that after the online test, the students felt 'positive' and 'accomplished', regardless of their abilities and educational background.
A report released on 24 September by the Australian Curriculum, Assessment and Reporting Authority (ACARA) found that online tests were less stressful for students due to it providing a more engaging testing situation for most students.
ACARA assessment and reporting general manager Stanley Rabinowitz agreed with the findings, saying that the way students perceive the testing environment makes a difference.
"In the online environment their test is always there. You don't have the same security and logistics issues that you would in the traditional paper version," Dr Rabinowitz said.