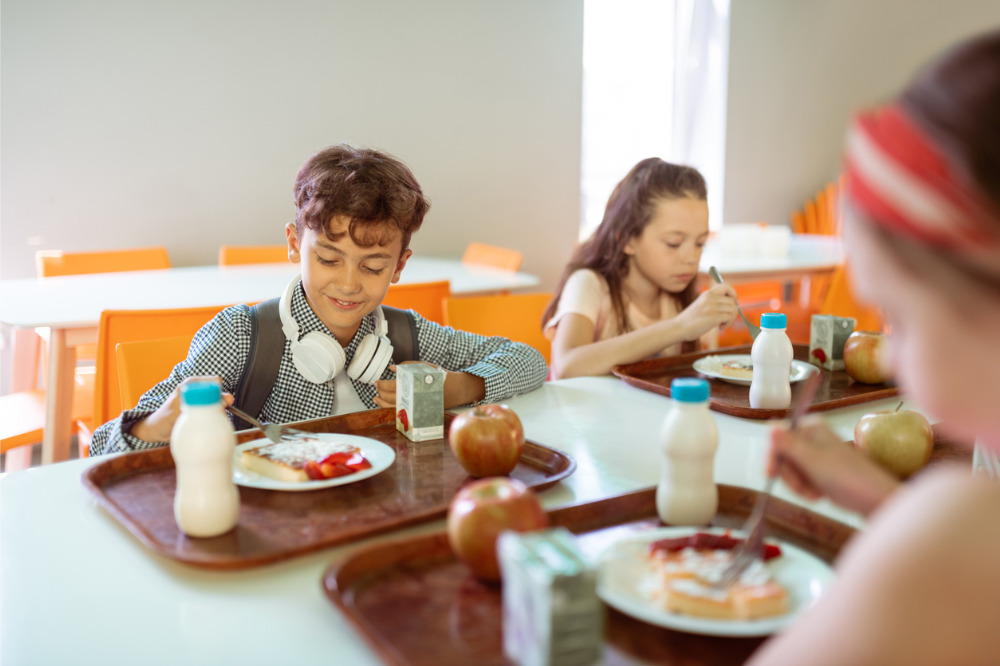 Education researchers and leaders from around the world are raising a call for recess and free time to be considered essential as children face readjustment to school.
The structure and significance of recess must be prioritised as schools reopen, and by rethinking recess, schools can address transmission risks at the same time as increasing developmental benefits.
Dr Brendon Hyndman of Charles Sturt University is the Australian representative for this international group, which calls itself the Global Recess Alliance.
The group has drawn on decades of research and experience to put together a new statement that outlines how recess can help guide both students and teachers back to a sense of normalcy after months of interrupted routines.
Dr Hyndman says he hopes that the statement will "provide schools with strategies that treat a fundamental shift in the approach to recess as essential to a good reopening plan."
"The stresses that many children have been dealing with are considerable, family stress, boredom, loneliness, anxiety, a lack of physically active and social play - generally a sense of the world having gone awry," he said.
Dr Hyndman said returning to school can help children to recover, but only if the importance of recess is fully considered.
"Recess provides a vital window for physical, social and emotional development - absolute essentials of well-being and learning. That is what decades of education research says, and that is what peak medical bodies like the American Academy of Paediatrics say," he said.
Canadian representative Dr Lauren McNamara from Ryerson University says the group's urgency for this message is deepened by COVID-19.
"The impact of the pandemic on schooling across the world is unprecedented for this modern era, yet when it comes to children and play, this is crucial for coping and healing," Dr McNamara said.
"The trauma that many students will be processing right now only makes recess more important to their ability to cope and to thrive".
The group has been working on a set of guidelines and suggestions to help schools integrate recess into their re-opening plans, and to make it as pandemic-proof as possible. Amongst them? Seeing recess as essential to teachers as well students.
"Ensuring there is quality recess time for schoolteachers to get outside, interacting, and moving around will also be essential for their recoveries from uncertainties and stress," Dr Hyndman said.
"Teachers have been burdened with many shifts to their roles and expectations during the global health crisis".
He said counting recess as class time for teachers also means we can keep class groups together during recess and maintain separation between them.
"Smaller groups reduce transmission risk, but you also get more inclusive class dynamics. Of course, teachers will need their own dedicated break times," he said, adding that many students will be struggling with the changes and the adjustments required.
"Students may need to release excess energy, their moods might be more changeable, their skills around conflict and cooperation maybe something they are struggling with at this time".
He said staff should be on hand, on the lookout for those moments when students need help to connect with each other.
"Recess time is often the only chance for students to freely engage in personal, social and physical exploration via outdoor recreation throughout a school day, and to experience their universal right to play," Dr Hyndman said.
"We strongly advise against excluding children from recess as a punishment for any reason. The development benefits across the board - physical, emotional, social – are too important to every single child".
The group's statement sees opportunities for students to be engaged in the dynamics of recess.
United States representative Dr Catherine Ramstetter called for separate bins of equipment for each class, to be used only during recess.
"Children can have roles which support their class to keep up with this maintenance, including helping to clean equipment between recess periods. Providing a sense of responsibility can be significant for their learning," she said.
"When considering how recess can be part of resetting schools as the pandemic recedes, it is not just about necessities such as handwashing stations and disinfecting playground equipment".
Dr Ramstetter said it is about the value of recess for its impacts on behaviour, learning, focus, attendance, and on the mood and atmosphere of the school.
"It cannot be over-emphasised; without recess, there are severe impacts on students' mental health and well-being. That is why the guidelines we put forward call for at least two, sustained periods of recess, for every child, every day," she said.