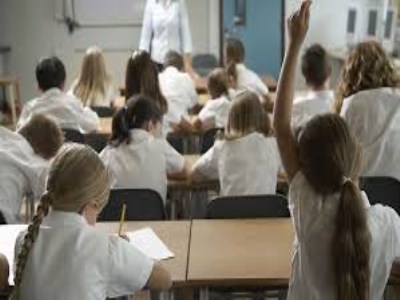 Eighty per cent of principals say a lack of resources is hurting education at their school.
The Australian Council for Educational Research's Report Australian Teachers and the Learning Environment showed that principals believe inadequate budgets and resources are the biggest issues in their schools.
This follows a similar Staff in Australia's School's (SiAS) Report, which shows that class sizes and workloads are higher than the OECD average, with resources to help them cope sorely lacking.
The research revealed that nearly half of all Australian Primary School classes have 26 or more students; a number the Australian Education Union (AEU) says is too high.
The Gonski Review recommended in December 2011 that schools be funded according to the needs of their students and what was required to educate each one of them to a high standard.
The reports highlighted the urgent need of Gonski funding to help schools meet the minimum resource standards required.
Under the Gonski plan, each school would get a base level of Commonwealth and state funding, plus additional money or loadings to take into account the school's size and location and the individual needs of students (such as whether they are from a disadvantaged background or have a disability).
As just one example of this funding model in action, schools in Coffs Harbour have recently received $7.8m from the NSW Government in needs-based funding as part of the Gonski agreement.
"It's what NSW public schools have wanted - a significant increase in funding guaranteed into the future, with the greatest benefits flowing to schools and students with the greatest need," Coffs Harbour MP Andrew Fraser said.
"Schools in the Coffs Harbour Electorate began benefiting from additional resources distributed under the new Resource Allocation Model (RAM) last year.
With the lack of funding in schools around the country, this funding model stands to help them acquire the resources they need in order to properly staff and equip their schools.