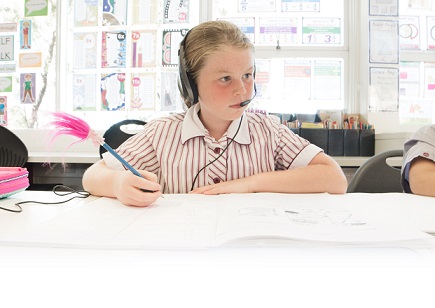 "Never stop improving." This is a personal motto for many of us – yet it's easier said than done, and we often find ourselves slacking or getting complacent. But for educators, "never stop improving" is more than an inspirational quote. It's simply what they do every single day.
Teachers plan and do everything with one goal in mind—helping students learn and be successful. They're constantly searching for evidence-based ways to improve student achievement. The good news is there are many ways to improve. The better news is we know which teaching activities move the needle faster than others.
To facilitate this, educators look to the exhaustive research of
professor and educational thought leader
John Hattie
. Hattie has dedicated his time to examining the results of 50,000 educational studies that collectively involved
80 million K–12 students
. According to the research, teachers can do more to increase and maximise student learning over a nine-month period by focusing on activities in Hattie's 'zone of desired effects'.
Think about it this way: It'll take you 18 hours to drive from Sydney to Melbourne if your average speed is 50 kilometres per hour. However, you can reduce driving time by half if you bring your speed up to 100 kilometres per hour. The same concept applies to teaching and learning—we can step on the gas and bridge students from where they are to where they want to be faster by employing teaching activities that are proven to have a more significant effect on learning.
For teachers who use the
Canvas
learning management system, applying Hattie's evidence-based research allows you to enrich the student learning experience and go further, faster.
Learn how your institution can benefit by joining us for a live webinar
Tuesday, 31st October 2017 at 11 AM AEDT / 1 PM NZT where we'll present:
An overview of Hattie's findings
An explanation of the 'zone of desired effects'
Practical tips for using an LMS to implement evidence-based learning activities in your classroom.
Register for the webinar
here. Even if you can't attend the live webinar, just register and we'll send you a link to the on-demand version after the webinar airs. Plus, check out
this white paper
to learn more evidence-based ways to improve student achievement with
Canvas
.
Keep learning,
The
Canvas
LMS team
Related stories:
The power of an effective feedback model
Finding the 'right fit' LMS for your school