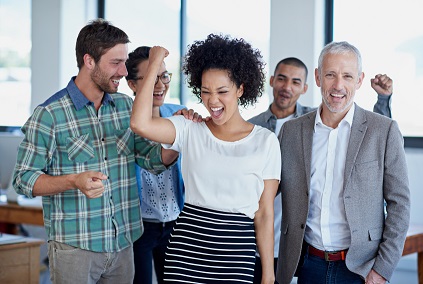 The Educator magazine's search for the best up-and-coming leaders in the K-12 education sector for its 2018 Rising Stars report will close today.
Nominations are welcomed for principals, deputy principals or department heads under 35 years of age who have demonstrated effective leadership and innovation in their career to date.
A place on the list is a rare opportunity for education professionals to showcase their achievements on a national platform in the early stages of their career.
The Educator's Rising Stars report is being sponsored by the Melbourne Graduate School of Education (MGSE).
Dr Jim Watterston, Dean at MGSE, said the leadership that education professionals show in their innovative work across their schools demonstrates their skills, knowledge and passion.
"That's why the Rising Stars report is such a fantastic way of recognising the work of 30 nominees under the age of 35," Dr Watterston told The Educator.
"Leadership is "an integral part of a successful educational environment."
Click here to submit a nomination for a Rising Star before entries close at midnight tonight.
The Rising Stars list will be published in issue 3.02 of The Educator magazine, out in May.
Related stories: