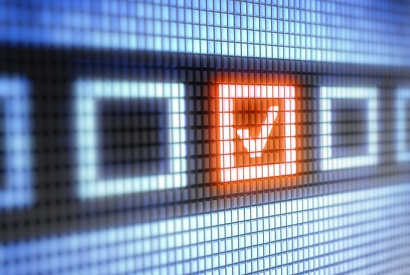 Days after the
Queensland Teachers Union
(QTU) announced a ballot to withdraw many of the state's schools from online NAPLAN tests, a US academic has voiced serious concerns about automated marking.
Les Perelman, a retired professor from the prestigious Massachusetts Institute of Technology (MIT), said the online tests would disadvantage many students because the algorithms used tend to reward "verbose gibberish" and give higher marks to essays that use complex words and sentences.
The test's online transition has also angered principals associations who say the online assessments could be plagued with technical issues, and worse, creating more inequity in schools across the country.
On Thursday, the NSW Secondary Principals' Council (SPC) president,
Chris Presland
, said that the debate about robot-marking detracts from the bigger concern of ensuring a level playing field for all students and the integrity of the testing protest.
"Any changes to marking processes must be about "ensuring the reliability of the data is maintained," he said in a statement on Thursday.
"Whether it's about a robot marking tests, access to high speed broadband or having the appropriate hardware and technological equipment, what we're actually looking for is reliable and consistent testing and marking."
Presland pointed out that because standardised tests such as NAPLAN are generating "enormous media and political interest" it is crucial that parents and schools have "total confidence" in the process.
"Given the high stakes culture that has developed around standardised testing in Australia, any move towards expanding the role of artificial intelligence in educational testing must be balanced with a commitment to ensuring the integrity, validity and reliability of the testing and marking environment," he said.
In NSW alone, 2,500 schools participated in the readiness tests in the past five weeks.
Results from a survey of those taking part showed that schools felt students were more engaged with the online tests compared to pen-and-paper assessments.
In NSW, with over 460,000 tests having been completed, feedback over the past five weeks has shown that 76% of students liked doing the test online and 87 % of schools indicated a level of confidence to transition to NAPLAN Online.
Speaking on
ABC News
, ACARA CEO, Stanley Rabinowitz, defended the organisation's decision to move NAPLAN online.
"First it's important to know that we're not introducing it without proper comparisons and precautions," Rabinowitz said.
"Every student who takes the test will have their essay marked by a person. We're then going to double-mark it with a computer as a comparison to prove that the computer can – as our studies show – mark as reliably and validly as a human."
Related stories:
NAPLAN testing regime in doubt as schools rebel
Report highlights key to NAPLAN success