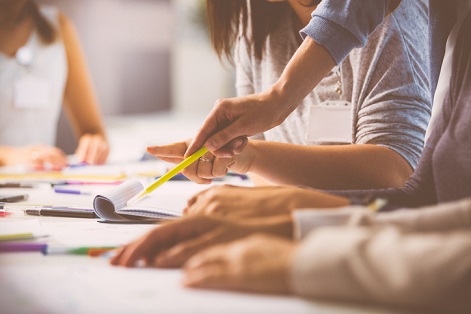 In 2017, an OECD international student assessment report found around 20% of 15-year-olds in Australia do not have basic financial literacy.
This was further compounded by a national survey of parents with kids between the ages of 8-17 years which revealed 43% of parents believe their children don't learn enough about money at school.
To help turn the tables, the Federal Government invited the states and territories to participate in a new agreement that will support the expansion of the MoneySmart program in schools for a further four years.
In March, ten schools – including St Bernard's Primary School in NSW, Pomonal Primary School in Victoria and Ashdale Primary School in WA – began financial literacy projects as part of this program to teach students how to manage money.
In another push to encourage the teaching of financial literacy, a new $15,000 scholarship was announced this week by First State Super, which has over 180,000 members working in the education sector.
The NSW Premier's First State Super Financial Capability and Literacy Scholarship is open to primary school teachers and those specialising in mathematics, commerce, business studies, economics, business and public administration, or related fields, in NSW secondary schools and TAFE NSW campuses.
"Teaching children and students about how to manage their money is vitally important in knowing how to make the most of their finances as adults," First State Super CEO, Deanne Stewart, said.
Europe, the USA, and Canada are just some of the locations the recipients of the scholarship, have visited as part of their professional development in teaching financial literacy.
Recipient of the 2018 scholarship, Cassie Portelli, head teacher of Maths at the Hunter School of Performing Arts, described the experience of being able to travel; to speak with other teachers and to attend global international events as being transformative.
"I feel like I can make a difference around financial capability because of this amazing chance to learn and grow," Portelli said.
"The Scholarship enabled me to visit schools, conferences and major financial events to learn what has been successful in helping children achieve financial literacy and capability."
Portelli said that in returning to the classroom, she has been able to put these ideas into practice and as well have been able to share her experience with other teachers and professional associations.
Nicola Chaffey, assistant principal at Narranga Public School, and recipient of the scholarship in 2017, said it was "wonderful" to visit classrooms around the world where financial literacy is being taught.
"I learnt so much from other educators and was able to bring the ideas back to share in Australia. The scholarship has given me opportunities that I would only have dreamt of," Chaffey said.
"I highly encourage teachers, from all sectors, to apply for the scholarship."