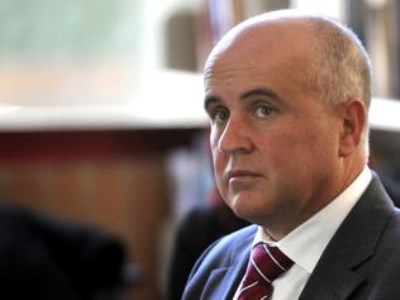 The
NSW Teachers Federation
(NSWTF) recently called for an independent investigation into the issues affecting the College, saying it was "unfair and unreasonable" to expect teachers to resolve a complex issues that "go back decades".
Last week, the
Herald
reported that Walgett's high school campus suffers from repeated student violence, low attendance and poor academic results, calling it a "hotbed of violence and criminal behaviour".
However, a
NSW Education Department
spokesman has slammed the reports, denying that police were at the school "almost daily" and saying that student and staff wellbeing was the "highest priority" of the College.
"Student and staff wellbeing has the highest priority in all NSW government schools, including Walgett Community College," the spokesperson told the
Daily Liberal
.
"Walgett Community College has a number of proactive programs to support full attendance and positive behaviour by students. Police are not at the school 'almost daily'."
The NSW deputy ombudsman with responsibility for Aboriginal affairs, Danny Lester, received a complaint from a source - who preferred to remain anonymous - detailing the violence at the school, which included fights, destruction of school vehicles and property and breaches of the school's safety code.
"Today there have been two more assaults on staff in the high school and no action," said the complaint.
Piccoli said on Friday that "if this was a high school in inner Sydney, it would be all over the radio and the TV would be out there".
About 98% of Walgett's secondary and primary students are Indigenous, and more than 90% are from poor and disadvantaged families.
In addition to having just a 64% attendance rate – one of the country's lowest - academic results at the school are also among the worst in the state.
Linda Burney, Deputy Opposition Leader, ​said the situation at the school was "relegating another generation of mostly Aboriginal students to welfare and hopelessness".
"There needs to be massive investigation and a radical rethink of how the school functions," Burney said.