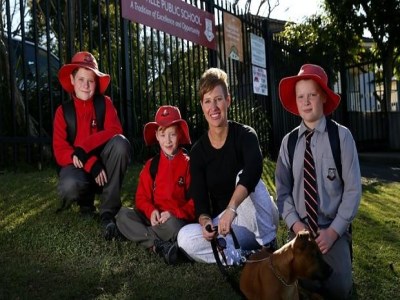 On Friday last week, Kellyville Public School was due to hold its inaugural Jersey Day, in which students get to wear their favourite sporting team's jersey and discuss the life-saving potential of organ donation.
However, after the school's relieving principal, Petra Hocking, consulted her executive, the event was called off. The school wrote a letter to parents explaining that the children were too young to understand the issue and that the school's religious students must be respected.
"We do not feel that this is a topic normally suited to younger students and we are also aware we need to respect cultural differences and religious beliefs amongst our school community,'' the letter stated.
The Daily Telegraph
reported that the school's consideration was made on behalf of a student who is a Jehovah's Witness.
A spokesman for the NSW
Department of Education
said schools were free to decide whether or not to participate in Jersey Day, adding that Kellyville Public's primary concern was age-based and not due to objections by religious students.
"Participation in Jersey Day is a matter for individual schools. Kellyville Public School made the decision not to participate in Jersey Day due to the sensitivity of discussing organ donation with young children,'' the spokesman said.
2GB
host, Ray Hadley, said the ban was "a load of bunkum".
"This woman is a principal, in charge of educating children, and she doesn't think we should discuss organ donation because we need to respect cultural differences and religious beliefs,'' Hadley told his listeners.
"This is just like schools banning Easter hat parades … and Christmas celebrations for fear of offending people when in fact the Jewish and Muslim people at that school are more than happy to be involved in that sort of thing because they want to compass other cultures and religious beliefs.
"This letter is why we are so bad at organ donation.''