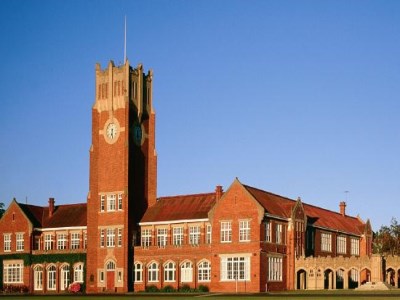 The Royal Commission into child abuse has heard that students who had been sexually abused were afraid to report the incidents due to a "code of silence".
The Commission will hear evidence over the next two weeks that senior staff knew about allegations of sexual abuse but failed to act.
The victims are expected to give evidence of being hypnotised by a school chaplain who fondled their genitals and sexually abused them while they slept in their boarding house.
Former student, Dr Robert Llewellyn-Jones, told the Commission that the chaplain – Reverend John Davison – offered to help him after he had been bullied by other students at the school.
In 1971, following months of regular meetings, Davison called Llewellyn-Jones into his study alone and tried to hypnotise him using a watch.
"He spoke to me about feeling heavier and heavier, and told me I felt warm, relaxed and safe and comfortable with him," the Sydney psychiatrist told the Commission.
"He told me that sex was natural, that it was good for me.
"He told me he could teach me about sex and that I could do it with him so that I would get very good at it."
Llewellyn-Jones said he protested loudly after feeling the chaplain's hand on his upper thigh.
"He told me that it was not going to go down well with Mr Hayward – the deputy headmaster – that I had propositioned the school chaplain," Llewellyn-Jones said.
The Commission heard that a fellow student claimed Davison had tried to hypnotise all of them as a group.
In his opening address, counsel assisting the Commission, David Lloyd, said evidence would show school staff were told of sexual abuse but did nothing to stop it.
"It is anticipated that there will be evidence that employees at Geelong Grammar, including very senior staff, knew about a number of allegations of sexual abuse at the school at or around the time the abuse was occurring," said Lloyd.
Lloyd said the evidence would detail "serious and in some cases repeated sexual abuse" that took place at the school up until 2007.
In 2005, former Geelong Grammar tutor, Phillipe Vincent Trutmann, was sentenced to up to six-and-a-half years in jail for sexually abusing 40 young male boarders between 1985 and 1995 as they slept.
"Sometimes the boys did not wake," Lloyd said.
"At other times they were awake but did not move because they were frozen with fear."
Geelong Grammar, which is Australia's largest co-ed boarding school, did not appear to have any written policies or procedures regarding child sexual abuse before 1994.
The hearing continues.