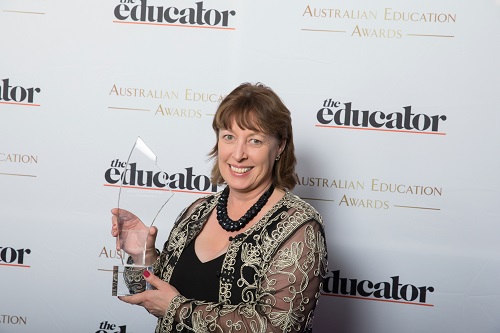 Teacher shortages and low resourcing are just some of the issues that rural and remote schools struggle with.
The isolation of these schools can often make it difficult for students and teachers to access what they need to when they need to.
To address this, an independent review into regional, rural and remote education was commissioned by former Federal Education Minister, Simon Birmingham, in February, with the final report expected by the end of the year.
But in the meantime, one regional school stands out as a beacon of hope for others who face the geographical and resourcing challenges associated with being located in a regional part of Australia.
Despite its far-flung location, Kangaroo Island Community Education (KICE) has managed to overcome the odds and thrive.
Its recent win as Regional School of the Year is one of many awards the school has received, including recognition from ACARA earlier this year as a school that has demonstrated above-average gain.
KICE is a multi-campus school which was formed in 2005 as a result of a community initiative to review the model of education delivery on Kangaroo Island.
The three campuses: Kingscote, Parndana and Penneshaw subsequently came together in a collaborative arrangement linking childcare, preschool and TAFE with a birth to lifelong learning focus for the school's 700 students.
The KICE facilities include camp site accommodation, the KI Aquaculture Skills Centre, a 10 hectare Agriculture Science 'Block' and a Trade Training Centre, which facilities across two sites.
The opening of the centre has enabled the school to develop a broader curriculum including 5 VET programs and multiple pathways for our students to achieve the South Australian Certificate of Education (SACE).
For example, the Centre allows secondary students to earn qualifications in hospitality, mechanics, engineering, agriculture, food processing, resources and infrastructure.
While Year 10 students learn basic skills in cooking, plating and customer service, Year 11 students focus on developing a business running the barista cafe for parents, staff and students two days a week serving beverages and food. Year 12 will manage staff and develop seasonal menus.
"I'm so proud of my school, our amazing staff, students and parents," KICE principal, Maxine McSherry, told The Educator on the sidelines of the Australian Education Awards on 17 August.
"These awards are incredibly important to us because it shows that just because you're born in an isolated location, it doesn't mean that you're limited – you can still have a fantastic education with fantastic outcomes."