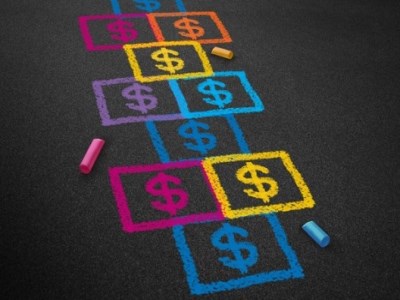 Federal Education Minister,
Simon Birmingham
, said the current school funding arrangements are not what were envisaged by the original Gonski review, claiming that current inequities are the result of changes made by Labor.
"Schools and states are receiving Federal funding that exactly matches what Labor promised ahead of the 2013 election," Birmingham said in a statement yesterday.
"The inequities between different State Government school systems and between different non-government schools are inequities that Bill Shorten built into the 27 different funding models he signed up."
Birmingham added it was "an outright lie" to suggest that current Federal funding for any State or Territory or non-government school was "worth anything less than what Labor originally proposed."
"That's why we had to reinstate in the 2014 budget the $1.2bn Mr Shorten sneakily cut from budgeted schools funding ahead of the 2013 election," he said.
"Labor's claims about the deals done by the previous education minister are a smokescreen for their inability to explain why they 'corrupted'
David Gonski
's report and created 27 different funding deals that treat both schools with identical circumstances in different ways."
Earlier this week, Birmingham courted controversy when he suggested that some overfunded private schools may receive less money after a new school funding agreement takes shape at the beginning of 2017.
This prompted the Labor Leader, Bill Shorten, to call on the Federal Government to provide parents with a list of schools that deserve funding cuts.
"What the Turnbull government is doing is reopening a damaging debate of government school versus non-government schools," Shorten said.
"The Turnbull government needs to release what lists of schools it thinks deserve to have their funding cut ... [or] at the very least needs to reassure non-government schools they are not about to get hit in the back of the head with a funding cut.
"We all know the real reason why we're having a debate about the Turnbull government going after non-government schools, it is they don't want to spend more money on education, they just want to reduce the expenditure, and what they're doing is now going after non-government schools."
Meanwhile, the Australian Greens have argued that "ever-increasing hand-outs" to private schools are placing an unnecessary burden on the country's public schools.
In a statement yesterday, the party called on the Federal Government to reduce the amount of funding going to Australia's wealthiest private schools.
"The wealthiest private schools in Australia have been lining up for ever-increasing handouts over recent years, but now that has to stop," the Greens' education spokesperson, Senator Sarah Hanson-Young, said.
"This year alone, the Turnbull Government will give private school students more than triple the funding of their public school counterparts."
She added that the nation's "finite resources" should go to the schools that need it most.
"That means some private schools will need to take a haircut. The level of education you receive shouldn't be dependent on your postcode or your parents' income," she said.
"Only a true needs-based funding model will give Australian children the future that they deserve."