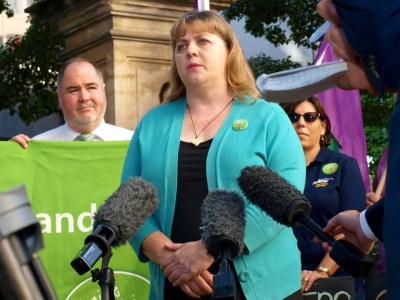 The
Australian Education Union
's (AEU) federal president, Correna Haythorpe, said that properly resourcing schools and ensuring all students received a quality education would boost the nation's economic growth in the long-term.
Haythorpe will participate in today's National Reform Summit in Sydney, which aims to break the political deadlock on policy change and build a consensus for reform.
The AEU chief said that the summit must recognise that education "is the key to Australia's future competitiveness" and that this requires resources to be directed to schools.
"If we continue to have one-in-seven students leaving school without the basic literacy and numeracy skills to find work, then we will struggle to compete economically with the rest of the world," Haythorpe said.
"The Abbott Government needs to commit to the full six years of the Gonski agreements, which is what is required to lift all schools to the resource level required to give all students a quality education."
The AEU said studies prepared for the OECD and European Commission in the past 12 months had identified "increasing educational inequality" as a drag on productivity and growth.
"Children from lower-income households being denied the opportunity to acquire the education and skills levels of their more advantaged peers has serious consequences for economies – not just individuals," Haythorpe said.
Haythorpe said the Gonski Review recognised that the nation needed to change its funding system and direct resources towards the schools which teach the most disadvantaged students, because those are often the most under-resourced schools.
"Needs-based funding is the way to close gaps in resources and break the link between disadvantage and poor results," Haythorpe said.
"The Abbott Government's plans to abandon needs-based Gonski schools funding after 2017 will entrench inequity. This is not only unjust, but it is economic folly."