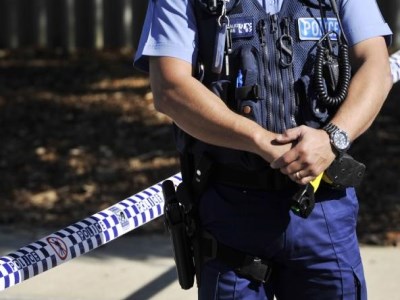 A school has hired security guards after a "shocking" attack against one of its teachers.
Kalgoorlie-Boulder Community High School, located in Western Australia, said it will also bring in behavioural experts to deal with "very troubled" students.
Last Thursday, a teacher was assaulted by a student at the school who was later taken to hospital for observation. The student responsible was given a 10-day suspension.
The Western Australian Education Department's director-general, Sharyn O'Neill, has since ordered a full review into "all the issues and practices" at the school.
The regional executive director of the state's education department, Ken Perris, told
The West Australian
the assault was a "shocking incident" that no teacher should endure.
"While this was by far the worst, it has been clear this term there are some serious problems that need to be addressed, both at the school and in the wider community," Perris said.
A video of girls fighting whilst wearing the school's uniform has been shared among students. The altercation involved hair-pulling and clothes being ripped off in front of a small crowd of students.
In the video, which the school says appeared to be staged, staff can be seen trying to break up the fight.
The department admitted there had been "occasional issues this term with a small group of girls fighting", adding the incidents had resulted in suspensions.
There have been an unusually high number of suspensions in the first few weeks of the school year, with 19 more than the same time last year.
Perris told the
West Australian
that the fighting was not simply a school problem and many of the "troubled" pupils had issues which went way beyond campus.
"Clearly there is some unrest in the wider community," he said.
"I think the principal, who is new to the school, is working very hard under trying circumstances but it is obvious some additional support and advice is needed at the school.
He added the department would continue to work with police, families, the Department of Child Protection and community leaders.
City of Kalgoorlie-Boulder mayor John Bowler said the issues at the school were "very serious" and had existed for many years but appeared to be getting gradually worse.
"There was a time when even the toughest kid in school had some respect, but now they thumb their nose at teachers," he said.
"The department has a fantastic philosophy that every child deserves an education, but when the education of the majority is being poorly affected by a minority then this minority has to be taken out of the classroom."