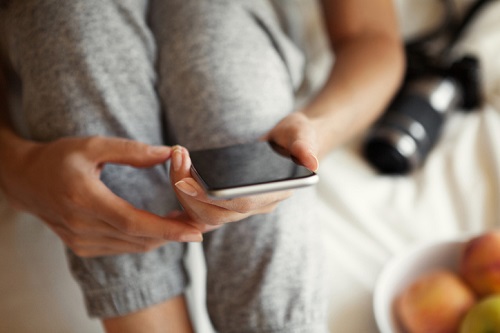 Mental Health & Wellbeing of Young People seminar speaker and Cyber safety expert Susan McLean defines sexting as: the act of sending sexually explicit messages or photos electronically.
This is primarily done between mobile phones, but can include internet applications such as MSN, email, or social networking sites.
For schools, this issue can be a complex one. According to a report by the CSIRO, nearly half of all senior secondary students have received a sexually-explicit image via text message – and it's not always consensual.
The Children's eSafety Commissioner has found a "staggering increase" in sexting complaints involving teenage girls. The complaints involve girls aged between 13 and 17 being pressured to send explicit photos of themselves, prompting calls for victims to come forward.
Three years ago, in a concerted effort to address this on a whole-school level, Victoria's Loreto College introduced the Positive Education Program, which teaches students about the dangers of image-based bullying.
This program is aimed at improving the perseverance, self-awareness and respectfulness of students as well as developing a sense of gratitude.
Year 7 students at the school all complete the VIA (Values in Action) survey to determine their character strengths and to understand and control behaviours associated with these traits. In subsequent years, various aspects of personal development are explored, including surviving and thriving in the digital world.
"If statistics that nearly 20% of Australian teens have sent or received a nude picture isn't enough to galvanise any school to action, then dealing with the fallout of just one case of a picture being distributed will," O'Shea told The Educator.
The themes of the Pos-Ed program such as respect and gratitude are linked in student mentor groups to the way in which students communicate. During Year 9 this year, for example, we are trialling a 'Digital Detox' program where students are challenging to restrict phone usage to particular timeslots."
O'Shea said Loreto College was the first school in Australia to trial the Alannah and Madeline Foundation's new 'Selfie' program, which saw a facilitator from the Foundation visit the school and work with each Year 8 class over the course of two days.
"The approach used was to pose sexting case studies to the students and to have them assume the roles of different people involved; the boy, the victim, the friend and the parent," he said.
"At the end of the program, the students made a pledge to protect themselves online. The Foundation is visiting again next month to follow up how the students have progressed since the first meeting. Themes of 'respect' and 'seeking help' are highlighted."
The school is also tackling the issue of sexting through peer tutoring, in which older students at the school prepare a presentation about sexting and associated legal issues. They ran these forums for younger students in small groups.
O'Shea said the feedback from students over the three years has been encouraging.
"A crucial factor to the program's success is that students are responsible for many aspects of the program. We established a long time ago that students listen to each other more than us adults," he said.
"Another factor is that cyber sessions are part of a bigger picture program rather than ad hoc random presentations."
The issue of sexting, and how schools should deal with it both in and outside the school grounds, will be explored in detail at the upcoming Educator Leaders Summit on 17 August.
At the Summit, Fay Calderone, Partner - employement and workplace relations at Hall & Wilcox, will provide guidance on the duty of care obligations of schools, including how they should regulate and report instances of sexting and cyberbullying.
She will also run through real-world examples of different levels of student misconduct on social media, including case studies, and provide legal guidance on when and how schools should take action.
Related stories:
Don't let this happen to your students
Govt calls for smartphone ban in schools