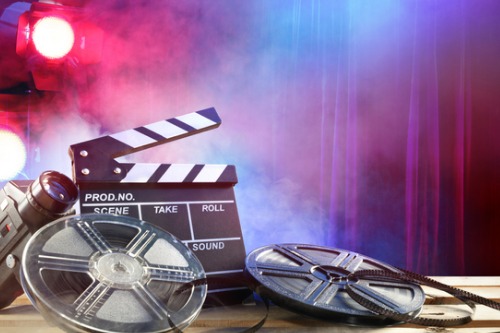 This week, St Rita's College officially opened its new learning centre, which is home to music, drama, film, television and new media resources for the school's students to use. It also houses classes for Religious Education, English, Social Science, Mathematics and Languages.
"This building will radiate light to all who engage in the many activities that will emanate from it," Congregational Leader of the Queensland Presentation Sisters, Sister Mary Franzmann pbvm, said in a Gospel reflection.
An Indigenous smoking ceremony followed, led by the Yerongpan Aboriginal Corporation's Mr Derek Oram Sandy.
St Rita's College Principal Mrs Dale Morrow said the precinct is already making a "striking impact" since the beginning of the school year.
"We are witnessing collaborative-style learning, 21st century skills and a changing pedagogy that the girls are taking to enormously," Morrow said.
College Captain Caitlin Wasmund Loughnan said the building would not only enhance learning but "transform the St Rita's community".
"As a design student, we really studied in depth how the flexible learning spaces can impact a student's ability to concentrate and connect with their teachers and their peers," Caitlin said.
"The Trinity Centre has really helped connect the school and made it much easier to get around; it has become the heart of the College."
The College's Music, Drama, Film, Television and New Media faculties are thrilled with the new facility, which includes a green-screen room for filming, modern music rooms and a 400-seat auditorium.
"Music is on the top floor, where we are trying to create taller spaces acoustically and spacially," m3 Architecture Director Ben Vielle said of the design.
Year 7 Music student Mia Casado said she was already enjoying the benefits of the build.
"There are bigger spaces and bigger music rooms; we can now experience more things and have more space to ensemble and do it well," Mia said.
Also present at the Trinity Centre Opening was Indigenous Australian artist Niketa Law, who designed a mural specifically to cover a wall on the first level of Trinity Centre classrooms.
"The mural tells the story of identity; the closely-knit lines of our identity represent the collaborative partnership of students and staff," Miss Law said.
"The shapes speak to our courage to stand alone whilst signifying the power of standing together."
The Trinity Centre also features mosaic artworks by sculptor Scott Harrower.