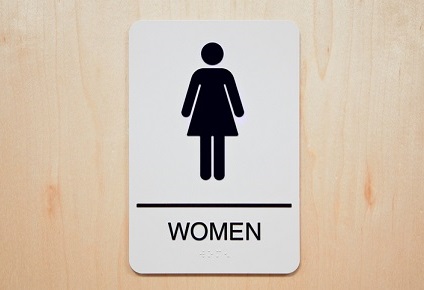 A UK school has removed the wall from its girls' toilets in a bid to reduce truancy and smoking in the cubicles.
Following the changes by St Mary's College, located in the town of Wallasey, the toilet doors are now exposed to an open corridor, and are in clear sight of at least one classroom and a CCTV camera.
The new layout was reportedly designed to prevent students from hiding in them between classes, but parents are refusing to send their children back to the school, saying they feel "scared and unsafe".
In a statement to the school community, head teacher, Anthony Boyle, said the decision was made "with the intention of improving the learning environment" for students.
"In doing this, we looked at the approaches taken to this in more recently built schools. In these schools, toilets are often accessed immediately off a corridor rather than through a series of doors," Boyle said.
"It is reported that students in these schools have commented very positively on this provision."
Boyle acknowledged that the move had "caused significant concern to some students and parents", adding that the school would introduce a "modesty screen" within the toilets that would address the concerns expressed.
"This work will begin immediately and girls will be allowed to access other designated toilets until this work is completed."
The Educator has contacted St Mary's College for further comment.
Related stories:
CCTV in school classroom: 'Something doesn't add up'
Google accused of 'deceptively tracking' student data