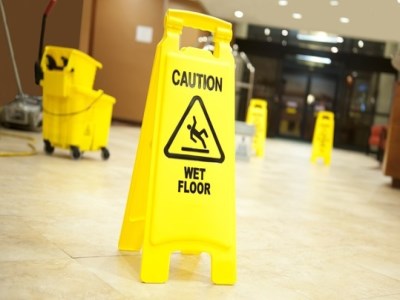 Parents are being forced to pay for repairs and amenities in NSW public schools, it has been reported.
Some P & C groups have organised sausage sizzles and cake stalls to raise money for their schools, many of which are reeling under a $732m maintenance backlog.
Opposition education spokesman, Jihad Dib, told
The Daily Telegraph
that he was increasingly hearing stories from P & Cs that were being forced to "prop up" schools for which their support should really just be "the cherry on top".
"The P & C might want to raise funds to build a shade sail or a community garden — but it's not fair they are being forced to raise money to put hand ­basins in bathrooms," he said.
"It is unfair the burden they are having to pick up at the moment because of the maintenance backlog, which the state government has allowed to get so big."
Garden Suburb Public School's P & C reportedly had to buy sinks for a toilet block because students had to walk to another building in order to wash their hands.
"(We) are happy to assist the school by providing anything required. However, we feel assistance should not include essential maintenance that necessitates the basic needs of staff or students," P & C president Janine Harris told
The Daily Telegraph
.
A NSW
Department of Education
spokesperson told
The Educator
that in the 2016/17 State Budget, $330m was allocated over the next two years to allow for planned and priority maintenance works to be undertaken in schools across the State.
"The Department of Education has a well-defined maintenance strategy that ensures all statutory and preventive maintenance is completed as the first priority to ensure our schools are safe and compliant," the spokesperson said.
"Planned maintenance is undertaken in parallel and in consultation with the school principal to target high priority maintenance items at a school."