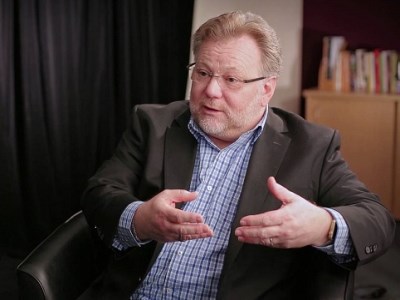 Christian schools in Victoria say proposed changes to equal opportunity laws represent "a draconian attack on religious freedom principles".
The comments follow proposed legislation in the state's parliament this week which aims to make it harder for religious schools to discriminate against employees because of their sexuality or faith.
However, Victoria's religious bodies would still be able to discriminate against employees based on these attributes if they could prove that religious beliefs were linked to a job.
Despite this,
Christian Schools Australia
(CSA) chief executive, Stephen O'Doherty, told
The Educator
that the proposed laws were "an attack on the principle of religious freedom".
"All Victorians – whether religious or not – should be concerned about its implications," he said.
"We are urging the Government to withdraw it, and are urging parents and schools to let all MPs know the legislation is burdensome, unwarranted and unnecessary."
In terms of how the legislation may impact religious schools, O'Doherty said when a series of scenarios was put to the Attorney-General, Martin Pakula, on
ABC 774
yesterday, he "hid behind" the
Victorian Civil and Administrative Tribunal
(
VCAT
).
"In answer to every scenario he simply said that it will be up to a Judge to decide on a case by case basis who can or cannot be employed by faith-based schools, or which positions will be 'protected' as faith-based appointments," O'Doherty said.
"He [Pakula] said, quite rightly, that a body of case law would be established as each decision was made. What a nightmare."
O'Doherty added that this raises the prospect that before employing anyone in any position, in the future a Christian school will need to seek legal advice about the precedent decisions of the VCAT.
"Their employment decisions may still be challenged of course, meaning more legal fees and burdensome delays. At present the law is clear, simple and well understood," he said.
Catholic Education Melbourne executive director, Stephen Elder, told
The Age
it was important that Catholic schools had the freedom to employ staff who supported the Catholic faith and did not undermine a school's ethos.
"Parents choose to have their children educated in Catholic schools because our traditions are not only passed on through what is taught, but what is practised and what is witnessed in our learning communities," he said.
Independent Schools Victoria
(ISV) chief executive,
Michelle Green
, said it was important schools retained their independence while "providing a respectful, safe and inclusive environment that is free of discrimination".
Sean Mulcahy, co-convenor of the Victorian Gay and Lesbian Rights Lobby commended the Labor bill for "taking action to protect the rights of LGBT people at work".