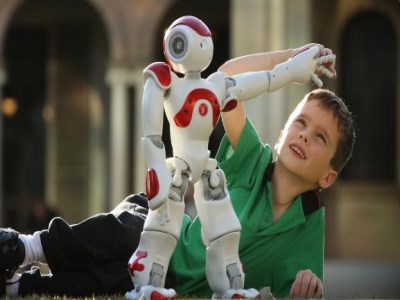 Queensland's Premier, Annastacia Palaszczuk, has announced that coding will be fast-tracked into her state's school syllabus, starting from next year.
The decision is part of the state government's '
advancing education
' plan, which aims to enhance students' education in digital technologies.
The classes will be available to students from prep to Year 10, giving them access to specialist Science Technology Engineering and Mathematics (STEM) teachers.
"Around 75 per cent of the fastest growing occupations require STEM-related skills and knowledge including coding and robotics," Palaszczuk said.
"We are going to see incredible changes in technology when it comes to farming practices in this state, when it comes to biofuels, when it comes to manufacturing.
"There is a world of ­opportunities and our young ­people need to be part of it. We must ensure students are the digital creators and innovators of Queensland's future."
The Education Department's policy paper on coding, ­released last week, states today's students are likely to be working in jobs that do not yet exist.
"Factory floor operators are becoming advanced automation engineers," it says.
"Sales and marketing jobs are requiring coding to analyse the vast amounts of data available about individual consumers to create personalised digital campaigns.
"Cyber-security experts, nanotechnology developers, drone programmers and virtual-reality designers are emerging in the fields of health, agriculture, education, law enforcement, ­engineering, mining and retail services."
Queensland's Education Minister, Kate Jones, encouraged citizens to share their views on the plan and provide feedback.
"We want to hear the views of our schools, community and industry on how every student could be ready for jobs of the future and how schools innovate and engage in coding and robotics," Jones said.