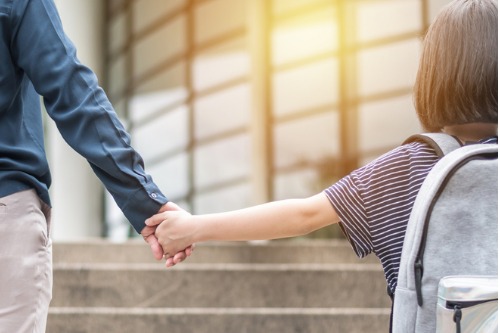 Adelaide-based Walford Anglican School for Girls has shaken up its communications strategy with a new system that takes the heavy lifting off staff and continually keeps parents in the loop.
The school's new Carousel Digital Signage's system, an industry- first innovation, converts Apple TVs into digital signage players that can spread news campus-wide to students and staff and visiting parents.
Prior to the adoption of the new system, the school used a Windows-based digital signage system while operating on an all-Mac computing ecosystem which led to difficulties in configuring, managing and updating their content.
Walford IT operations manager, Kyle Heading, points to the efficiency and uncomplicated user interface of their new system, which allows the school to simply drag and drop contents for display in various areas.
"We can quickly get clarity on upcoming events, which we find particularly useful," Heading said.
"As parents come in and ask 'What's on today?' or, 'What's on this week?' the Carousel network provides them with a quick reminder. Since the system automatically updates, that information is already there for them. We hardly have to do any work."
Efficient in many ways
The same could be said for the school's faculty members, who are encouraged to provide content to the marketing department.
With the adoption of Carousel, faculty members would have one less task to think about as the system automatically collects content from the school calendar, such as photos and even data from the Bureau of Meteorology.
The output is also curated to only show each education program what are relevant to their activities while general-purpose content are sent to main reception desks.
In order to connect the Carousel Digital Signage software to their Apple TVs, the school also made use of Jamf, another technology management solution for Apple devices.
Prior to the adoption of Carousel in Walford, the school already made use of Jamf to streamline the management of its Apple TVs, iPads and Macs.
"We configure them as digital signage players, and once complete they are instantly functional as part of the Carousel Cloud network. We can very easily add new players to the network with a Carousel app. It is very user-friendly," Heading said.
Cutting costs along the way
While Carousel has made it easier for the school to connect Apple TVs, Heading also pointed out that the school has managed to reduce costs by about $5,000, as they only had to use their existing devices.
The school also reduced management overhead costs by cutting expensess on licensing fees and on-premise system serves.
Heading said the school is expecting further expansion of the Carousel network as they add more screen locations and upgrade their older projection systems.
"People nowadays just want information at their fingertips," he said.
"Digital signage offers a very effective and dynamic way to present that information, and Carousel Cloud has proven to be the right choice for our environment."