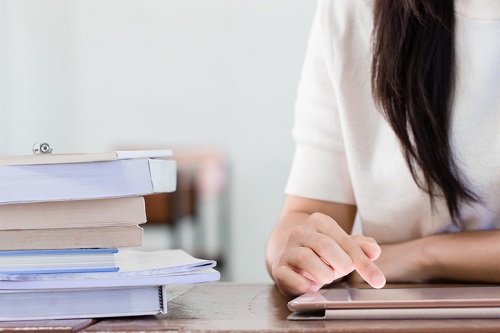 Every high school in Australia will soon have to employ specialist science and maths teachers under a new Federal Government plan to be announced today.
The move follows concerns that schools lack teachers who are highly skilled and passionate about the subjects they teach.
With reports highlighting Australian students' declining maths and science outcomes, the Federal Government has taken aim at improving the quality of teachers in these learning areas.
A recent report from Australia's Chief Scientist, Alan Finkel, highlighted a long-term decline in Year 12 enrolments in science and challenging maths subjects.
The report showed that while overall maths enrolments are steady at 72%, this is because students are choosing to enrol in lower level courses. Intermediate and advanced maths declined from 54% to 36% between 1992 and 2012.
Science enrolments, meanwhile, have declined from 55% in 2002 to 51% in 2013.
In addition to the Chief Scientist's report, the Gonski 2.0 report also highlighted the need for Australia's education system to better understand the skills of teachers in classrooms with better workforce data and planning
"It's unacceptable that secondary school students are taught science or maths subjects by people without specialist skills in science and maths," Federal Education Minister, Simon Birmingham, said today.
"Between better workforce planning and smarter use of technology every high school should have access to specialist teachers to teach specialist science and maths subjects – and we should strive to achieve this within the next five to ten years."
Birmingham said that based on better workforce data, the states should be willing to make clear to universities where their employment priorities lie and create direct incentives for more people to consider specialising in physics, chemistry, biology, technology or maths.
"If need be, federal funding powers over university places could be used to influence enrolment to secure the science teachers we need for the future," Birmingham said.
"Equally, primary school students deserve more specialists to inspire their interest in the sciences. Our teacher training reforms are already requiring universities to make a subject specialisation a requirement of primary school initial teacher education."
Related stories:
How will your school improve maths outcomes in 2018?
Schools must 'change with the times' to make a difference