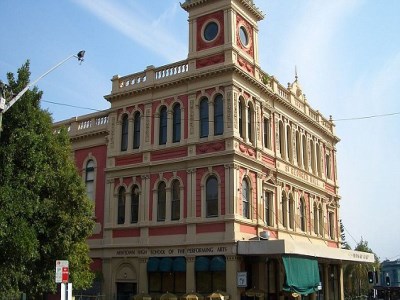 Students at Newtown Performing Arts High School have successfully lobbied for a unisex uniform policy that will let them choose which uniform they wear.
The school, located in Sydney's inner-west, made the decision after some of its LGBTI students lobbied for the change, which they said would
One of the school's Year 11 students, Jo Dwyer, said his peers had lobbied to remove "un-inclusive gender labels" from the school uniform.
"Before the changes were implemented, students had to go through the school with parental permission and notes from psychologists before they were allowed to wear the cross gender uniform, and that wasn't really a possibility for some students whose parents aren't supportive of their gender identity," he said.
While the school is yet to issue an official statement on its decision, a
Department of Education
spokesperson told
The Educator
that the school's uniform had "not changed" and students "could wear any part of the available uniform options".
However, the decision, being celebrated by students a triumph of the school's progressive values, has been met with anger and astonishment by The Australian Christian Lobby (ACL).
The group slammed the school's move, labelling it "a step too far that encourages children to make radical choices with their lives".
ACL's managing director, Lyle Shelton, told the
ABC
he was concerned about "rainbow politics" entering schools.
"This whole questioning of what it means to be male or female and the idea that gender doesn't matter anymore, I think is radical gender theory, and it's finding its way into our schools," Shelton said.
"I think people are wondering if this is where rainbow ideology and rainbow politics is taking us. Maybe we better take a second look at the whole agenda that is behind things like the same-sex marriage debate, etcetera."
Newtown Performing Arts High School has been contacted for comment.