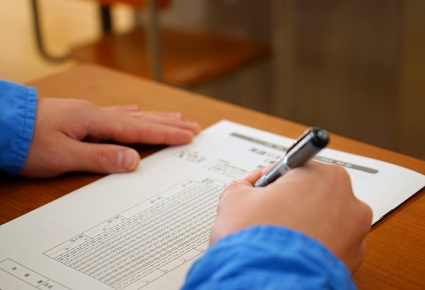 An associate professor has questioned the value of NAPLAN and suggested that the test be abolished altogether.
The call follows a successful campaign by the Queensland Teachers' Union (QTU) to have the test scrapped.
Last month, QTU members were directed to cease the planned implementation of NAPLAN online in 2018, which had come under fire from many of the state's educators.
Queensland's Education Minister, Grace Grace, has since called on the Federal Government to review the test, but one associate professor says that while the review is a good start, NAPLAN should be scrapped altogether.
Michael Nagel is an associate professor and expert in human development and the psychology of learning at the University of the Sunshine Coast.
"The research around standardised testing [like NAPLAN], is pretty conclusive, in that standardised testing paradoxically leads to much lower standards," Nagel said.
According to Nagel, there are "three major problems" with NAPLAN.
"The first is that standardised tests are limited in determining what a student actually knows or has learnt, so they don't give us a real good understanding of what a student knows," he explained.
"The second thing is that they quickly become a high-stakes endeavour, making for a competitive environment, and they're used to compare things that they shouldn't be used to compare."
Nagel said the third problem is that diagnostic tools, such as NAPLAN, should never be used to compare students, classrooms and schools.
"God forbid we start comparing teachers," he said.
"The most worrying thing in my professional opinion is the sheer stress [NAPLAN] puts, not just on the students, primarily students, but also on teachers and parents."
Nagel said schools should be looking to examine what the children know "in ways that don't create stomach pains and nausea".
However,
Robert Randall
, CEO of the Australian Curriculum, Assessment and Reporting Authority (ACARA), said he is a firm believer that the pros of the test considerably outweigh the cons.
"NAPLAN provides valuable information for teachers, parents and governments about the key areas of literacy and numeracy, showing us where students are doing well – and not so well," Randall told
The Educator.
"NAPLAN assessments complement those conducted by teachers in schools on a regular basis. However, NAPLAN provides parents and carers, teachers, school leaders and policy-makers with national level data against which they can benchmark local information."
Related stories:
What if NAPLAN was a game and not a test?
NAPLAN 'robot marking' plan scrapped
2017 NAPLAN National report released