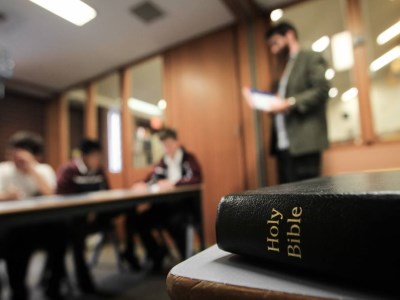 As pressure mounts on the NSW Government to address parental concerns over scripture classes in state schools, one principal is calling for greater oversight by the Department to avoid schools from becoming embroiled in controversy.
Newcastle East Public School principal, John Beach, who retired in 2016, told The Educator that NSW DET implementation guidelines specifically set out that schools really have no say in the content of Special Religious Education (SRE) lessons.
"The only exception is an annual declaration that SRE teachers have adhered strictly to their syllabus," he said.
"Principals really have no knowledge of this syllabus, and the real issue in my experience has been that SRE volunteers 'stray' from the content of that syllabus, which itself is quite benign, sticking to Christian ethics and Bible stories."
Under the NSW Education Act of 1990, up to one hour a week can be "be allowed for the religious education of children of any religious persuasion".
However, Beach suggested that the Department should be given greater oversight of SRE classes to avoid incidents that could embroil schools in controversy.
He pointed to an example where he witnessed an elderly SRE volunteer in his classroom tell a class of infants to obey their parents or they would "go to hell".
"Perhaps a solution could be for DET to more closely examine the content of the programs, which do seem to vary from place to place, and then ensure that SRE teachers align their lessons totally with that agreed content," he said.
Beach recently told the Newcastle Herald that if he was still a principal he would see scripture classes as "a can of worms".
"If you do the wrong thing you'll have the churches complain about you, and go to the department, or you'll have parents complaining to you about the SRE. It's a really narrow path principals have got to walk," he said.