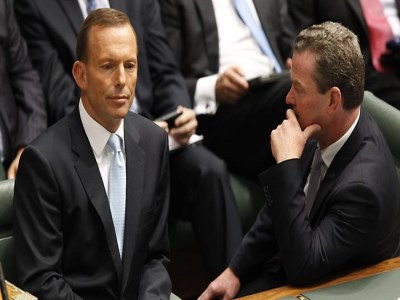 It's back to the drawing board for Education Minister Christopher Pyne.
On Tuesday night, the Government's education reforms were narrowly defeated in the Senate, with 33 to 31 Senators voting against the bill in the final parliamentary sitting week of the year.
The passage of the bill was blocked by Labor, the Greens, the two Palmer United Party (PUP) senators, and the independent senators Jacqui Lambie and Nick Xenophon.
Despite the defeat, Pyne has vowed to fight on, saying he would reintroduce a new bill that includes promised concessions to crossbenchers when parliament resumes next year.
"You certainly should not leave the battlefield after one defeat," Pyne told Sky News.
"They (the Senate) will be presented with another opportunity to secure a sustainable higher education sector and provide more choices and opportunities for students."
The new bill is expected to exclude the controversial hike of interest rates on student debt; however the core reforms of deregulation of university fees and cutting per-student funding will remain.
PUP Senator Glenn Lazarus has categorically ruled out voting in favour of any bill that includes cuts to university funding and the deregulation of fees.
"If it's got any indication of cutting funds to the universities and the deregulation of university fees which will then give potential to increase university fees, I won't be voting for it," he said on ABC radio.
Both Houses of Parliament sit again on February 9, 2015.