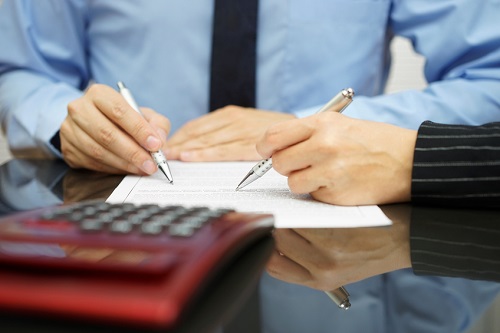 A new report has warned that wealthy private schools will be overfunded by billions of dollars over the next decade due to "serious flaws" in the Federal Government's Gonski 2.0 funding model.
The
report
, titled:
'The Special Deal of a Lifetime: SES schools, school fees and school funding'
, was released by the Catholic Education Commission of Victoria (CECV) today.
At the centre of the report's analysis are Socio-Economic Status (SES) scores, which are the most important measure used by the government to fund Catholic and independent schools.
In the Gonski 2.0 model, even small changes in SES scores can change the funding received each year by schools by millions of dollars – and it is this that the CECV claims has severely disadvantaged the Catholic school sector.
"Next year this deeply flawed approach will overfund wealthy independent schools by hundreds of millions of dollars," the report's authors, Stephen Elder and Bruce Phillips, wrote.
"As SES scores have driven school funding outcomes since 2001, it would not be an exaggeration to call SES scores 'the special deal of a lifetime' for wealthy independent schools."
The report slammed the Gonski review panel for "not undertaking any original research" on school SES scores and "failing to fully grasp their flaws".
"Had the Gonski review panel done that work properly it could not possibly have supported using SES scores in the SRS model – even in the short term," the authors stated.
"Had the Government actually implemented the recommendations of the Gonski review panel and reviewed SES scores in good faith, it would surely have reached the same view."
Federal Education Minister,
Simon Birmingham
, says that compared to the 2014 budget, the government has locked in an extra $1.2bn for Catholic education systems to 2021.
"Our reforms deliver needs-based funding calculated on a consistent basis for all schools, which treats non-government school authorities equally, whatever their faith or background," he said.
Birmingham said the Federal Government is also implementing "true, sector-blind, needs-based funding" while retaining SES scores as the key measure for allocating grants to Catholic and independent schools
However, the CECV calls these claims "uninformed and misleading".
"As it stands, the Government's move to make school SES scores even more important in school funding – by removing the option of system-average SES scores for school systems – exacerbates past failures in policy-making," the report stated.
Related stories:
Public school backlash could oust PM
'No credible evidence': Academics hit out at Gonski report