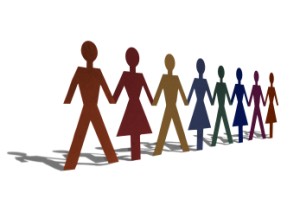 A survey has revealed that Australians are divided on whether children should learn about transgender awareness in primary school. The survey, conducted by Vote Compass* and completed by 242,404
Australians, also showed significant differences in terms of age and gender.
The survey was conducted to gauge response to the Safe Schools program, which aims to create safe and inclusive school environments for same sex attracted, intersex and gender diverse students, as well as school staff involved with them and their families. The program was ordered to be modified by the Coalition Government earlier this year following a revolt among backbench MPs.
When asked specifically about whether transgender awareness should be taught in primary schools, more Australians said they were opposed to it than supported it. In response to the question, 'should transgender awareness should be taught in primary schools', 46% disagreed, while 37% agreed.
There was also a significant split along gender lines. Women are also significantly more likely to support transgender awareness education. Forty-five per cent of women agreed transgender awareness should be taught in primary schools, while 28% of men felt the same.
The data shows a clear generational divide on the question, with support for learning about transgender issues highest among young people. Forty-eight per cent of those aged 18-34 agreed it should be taught. Thirty-three per cent of those aged 35-54, and 31% of those aged 55+ felt the same.
What do
The Educator's
readers believe? The 2016 Education Report, published in the June issue of
The Educator
magazine, canvassed the opinions from 170 school leaders across the country. Their responses indicate that managing student welfare is the most significant challenge facing schools.
What do principals see as the greatest challenges of the next year?
Respondents were asked to score a list of priorities in terms of importance. Here are the overall results, from 1 (most important challenge) to 9 (the least important).
Managing student welfare initiatives
Keeping up with new methods of teaching and learning
Managing school operating costs
Adapting to government and regulatory changes to curriculum and funding
Maintaining school facilities and extra-curricular programs
Keeping up with new technology
Maintaining student enrolment numbers
Attracting and retaining high-quality teaching and aid staff
Keeping up with new marketing and communications trends
Principals are meeting this challenge head on with a variety of initiatives, covering areas as varied as mental illness, self-harm, domestic violence, bullying, and gender identity. The Safe Schools program was mentioned by 35% of readers as an initiative that is helping them to manage student welfare.
That's not to say the challenge is easily overcome. One respondent wrote: "At the moment, gender identity politics is a major issue. Attempting to take the 'middle ground' pleases no one and coming down definitively on one side or the other disenfranchises either conservatives or progressives".
With such a variety of welfare issues to deal with, many admitted to being confused. "There are so many programs on offer and so many mandated areas it's often hard to pick the right ones. We do what suits our clientele best," said one respondent. "There are many different programs, and they all need time and consideration," said another.
However, the overall sentiment is perhaps best summed up by this comment: "Every child needs a champion. This is my motto. I hope that I can be the champion of every child that comes through my school."
*Vote Compass is a tool developed by political scientists to explore how someone's personal views align with those of the candidates in the upcoming federal election. These findings are based on 242,404 respondents who participated in Vote Compass from May 8 to May 28, 2016. The data has been weighted to ensure the sample reflects the Australian population.