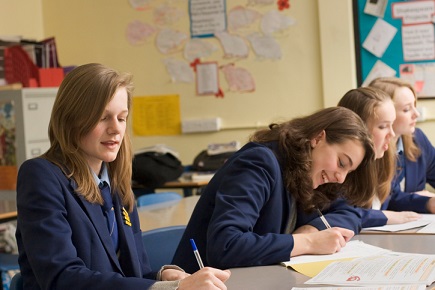 Single-sex schools may be headed for extinction after a comprehensive new study suggested there are no tangible benefits to separating students according to gender.
The Australian Council for Educational Research released fresh research this week which found that students in co-ed schools learn at the same speed or even faster than their segregated counterparts.
"In terms of the compounding influence of being in a single-sex school over time, there appears to be no value add in numeracy achievement and even a decline in reading achievement over time in single-sex schools compared to co-educational schools," wrote research fellow Katherine Dix.
Dix also noted that single-sex schools are in fast decline – in 2015, just 12 per cent of students attending independent schools were in a single-sex establishment. The paltry figure has fallen from 24 per cent in 1995 and 31 per cent in 1985.
"If this trend continues, there will be no single-sex independent schools in Australia by the year 2035," wrote Adelaide-based Dix.
Previous research has found that single-sex schools achieve better outcomes but a study by the Organisation for Economic Cooperation and Development identified socio-economic factors as the true driving force behind the disparity.