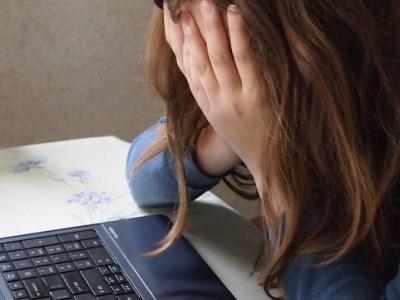 A survey of 1,000 respondents aged 14-25 by mental health service, ReachOut, shows that a quarter of those surveyed had been the victim of bullying over the last 12 months.
According to the survey, the highest incidence (52%) of bullying occurs at school, followed by the online space with 25%, and the workplace at 25%.
With digital devices present in almost every home, workplace and classroom, cyberbullying is becoming increasingly difficult to address.
The Education Law Masterclass, which returns to Sydney on 30 August, will help principals navigate this issue by helping them understand it in a legal context.
At last year's Masterclass, Dan Brush of Colin Biggers Paisley Lawyers, said the offense is considered cyberbullying when it involves using the Internet or a phone in a harassing, threatening, or offensive manner.

"If these devices are used to spread messages or posts which have the potential to be viewed as offensive and can cause anger, outrage, disgust or humiliation, the penalty can be up to three years in jail," he said.

Another offence includes threats or intimidation, Brush explained.

"Trying to intentionally frighten someone by using any mobile devices, emails, or online posts is considered a criminal offence. The penalty for threatening to kill someone can be up to 10 years in jail," he pointed out.

"If the threat is based on an individual's race, transgender identity or sexual orientation, the bully may be penalised for up to six months in jail."
Tim Falinski, consumer director of APAC for anti-virus company, Trend Micro, says better education around digital citizenship as well as the real-life consequences that cyberbullying can have are key to stamping out this problem.
"We want the students to feel safe to tell staff if there is something wrong. If you notice cyberbullying occurring in the school, take immediate action and notify the respective parents," Falinski told The Educator.
Doing its part to protect their children from cyberbullying, Trend Micro offers parents an option through its Home Network Security which allows the user to set individual profiles for children, helping to control the devices that they use.
"This works by blocking and notifying you on inappropriate websites that they may try to visit, as well as setting time limits to how much time they can spend on the internet," he said.
"Notifications are available to monitor kids using inappropriate apps on their smartphones and tablets. This includes enterprise grade security to protect all the connected devices in your home from cyber threats."
Below, Falinski shares some counter-cyberbullying tips for parents and principals:
Have an open two way conversation with your children about the risks

Try to get your kids to share their profiles and blogs with you

Establish some general rules: Set time limits on when they can go online and guidelines on what sites they can and can't visit

Consider requiring Internet use in a high-traffic place in your home

Parents should be careful not to react when the kids tell them something bad – otherwise run the risk of scaring them from talking to them next time

Invest in a solution that offers parental controls like Home Network Security