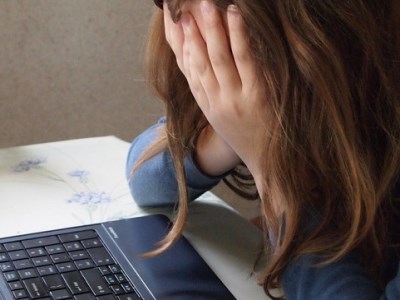 Cyberbullying has been one of the key concerns for all educators in 2016. What do you need to know?
In April 2016 it was reported that 50 students suspended from Toronto High School over a cyber-bullying incident. That was just one of many cyberbullying incidents reported by mainstream media in 2016, indicating that the proliferation of social media as a tool by which bullies strike their victims has become a significant problem for school leaders.
At the
Education Law Masterclass
, held last month, Dan Brush of Colin Biggers Paisley Lawyers addressed the issue of cyberbullying, including relatively new forms of bullying including sexting and revenge posting.
He reminded delegates that cyberbullying impacts everyone and can be considered a criminal offence. The offence is considered cyberbullying when it involves:
Using the Internet or a phone in a harassing, threatening, or offensive manner: If these devices are used to spread messages or posts which have the potential to be viewed as offensive and can cause anger, outrage, disgust or humiliation, the penalty can be up to 3 years in jail.
Threats or intimidation: Trying to intentionally frighten someone by using any mobile devices, emails, or online posts is considered a criminal offence. The penalty for threatening to kill someone can be up to 10 years in jail. If the threat is based on an individual's race, transgender identity or sexual orientation, the bully may be penalised for up to six months in jail.
Bullying and cyberbullying are not always separate crimes – in most jurisdictions, however, the acts can be prosecuted via:
Assault
Defamation
Extortion
Harassment
Indecent conduct
Stalking
In Australia, anyone above the age of 14 can be held criminally responsible. Under criminal law the offender must be deemed capable of being responsible for their own actions. This means that young offenders under 10 years of age will not be accountable for their bullying while others between 10 and 14 years of age will only be held answerable where it can be proved beyond reasonable doubt that they knew that they should not have done what they did.
School leaders should be aware of Commonwealth legislation including
Section 474.15 of the Criminal Code Act 1995
(Using a carriage service to make a threat) and S
ection 474.17 of the Criminal Code Act 1995
(Using a carriage service to menace, harass or cause offence).
There is also a spate of existing and pending state laws, including Victoria's 'Brodie's Law', which was introduced in 2011 following the tragic suicide of a young woman, Brodie Panlock, who was subjected to relentless bullying in her workplace.
Leaders are also warned that there are numerous Civil remedies available. One key area is negligence.
Where Cyberbullying takes place in a school environment, the target or victim may seek compensation against both the perpetrator(s) and the School on the ground that the School failed to take reasonable steps to prevent the actions. Negligence actions can be brought when against school authorities for an alleged failure to prevent the cyberbullying.
Brush reminded delegates that it's well-established that a school (and school authority) owes a duty of care to its students. Duty has been recognised as extending to protection of students from the conduct of other students. Duty will include both physical and non physical (psychiatric and stress) injury.
Of special note, duty of care is not confined to school premises or school hours. Brush cited
Trustees of the Roman Catholic Church for Diocese of Bathurst -v- Koffman
whereby
a
12 year old boy injured in incident involving older students. The student sued school despite injury occurring 20 minutes after school day and some distance away from the school. Other cases have been brought seeking to extend the scope of school's duty to address bullying:
Via website, or blog hosted by School
Accessed using school computers
School identified sites on third party pages (fan pages, etc.).
What can schools do to protect students? Brush said that although most schools have an anti-bully policy in place, many have not updated this to include cyber-bully issues. These policies need to be both appropriate and achievable. Key questions to ask are what resources are available to police, monitor and enforce? And is even-handed enforcement possible?
Many social media policies include:
Specific definitions of harassment, intimidation, and bullying (including the electronic variants)
Graduated consequences and remedial actions
Procedures for reporting
Procedures for investigating
Language specifying that if a student's off-campus speech or behaviour results in "substantial disruption of the learning environment," or infringes on the rights of other students, the student can be disciplined
Procedures for preventing cyberbullying