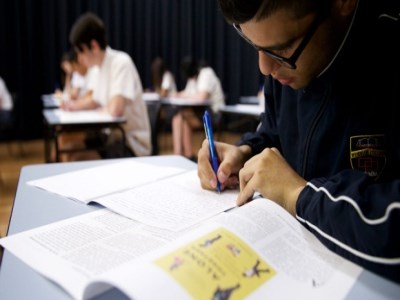 New figures from the NSW
Department of Education
have revealed a spike in the number of temporary teachers in the state's schools.
More than 4,500 temporary teachers have been added to the state's teaching roster since 2010, an increase of 40%.
The data also showed that up to 16% of NSW teachers are employed under temporary contracts.
The sharpest increase was during 2013-2014, one year after the NSW Government launched its Local Schools, Local Decisions policy, giving principals more control over staffing decisions.
Professor of Education at the University of Sydney, Murray Print, told
The Sydney Morning Herald
that the stability of permanent employees was critical in the lead up to the HSC.
"The idea of having consistency with teachers is a very important phenomenon," he said.
"What happens in schools is that teachers create learning environments in classrooms, students get used to that learning environment and they get used to playing by the rules, if another teacher comes along and changes the environment then that becomes dysfunctional.
"Continuity is important as they build up strength towards the monumental HSC".
Pint added that in his experience, the more vulnerable the student, the more likely they are to disengage from their learning.
"More able students might be able to overcome these things better than others, students in more difficult situations would find that very daunting."
However, Chris Davison, head of the school of education at UNSW, said flexibility was "the new normal", adding pressure on teachers could actually be beneficial for students.
"What it might do is make teachers hungrier and inclined to work a bit harder," Davison said.
"But they may feel there is also less support in terms of mentoring. They are often an invisible minority and that can be very alienating for a new teacher."