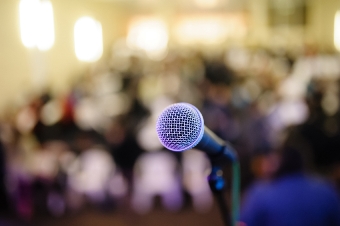 Internationally renowned high school mathematics teacher and internet sensation Eddie Woo will deliver this year's Australia Day Address, NSW Premier, Gladys Berejiklian, announced today.
Berejiklian said the Cherrybrook Technology High School teacher's innovative and dynamic methods have transformed the way students relate to mathematics.
"Through his unique ability to engage with young people, Eddie Woo has helped countless students to overcome a fear of maths and nurture a love of learning," Berejiklian said.
"Eddie's passion and dedication to teaching and his personal story is truly inspiring."
With more than a decade's experience working as a high school maths teacher, Eddie's rise to internet stardom began simply enough when he filmed and uploaded a classroom lesson to share with a student too ill to attend school.
Since then, he has built a global profile with his Wootube video channel, amassing more than 100,000 subscribers and upwards of nine million views, while helping struggling students across Australia and around the world to develop confidence and competence in maths.
"As an advocate for teachers and the importance of teaching, I'm humbled to have this incredible opportunity and platform to address Australia," Woo said.
"I know how much students – and the nation – can benefit when we break the misconception that mathematics is an inaccessible and difficult subject."
An annual event hosted by the Australia Day Council of NSW, the Australia Day Address is a celebration of thought, diversity of opinion and freedom of speech, and raises questions about our future while reflecting on our significant past.
Woo will deliver the 2018 Australia Day Address at the Sydney Conservatorium of Music on 23 January, 12:30pm -1:30pm.
Related stories:
Gamifying maths is showing promising results
New initiative to improve kids' early maths skills