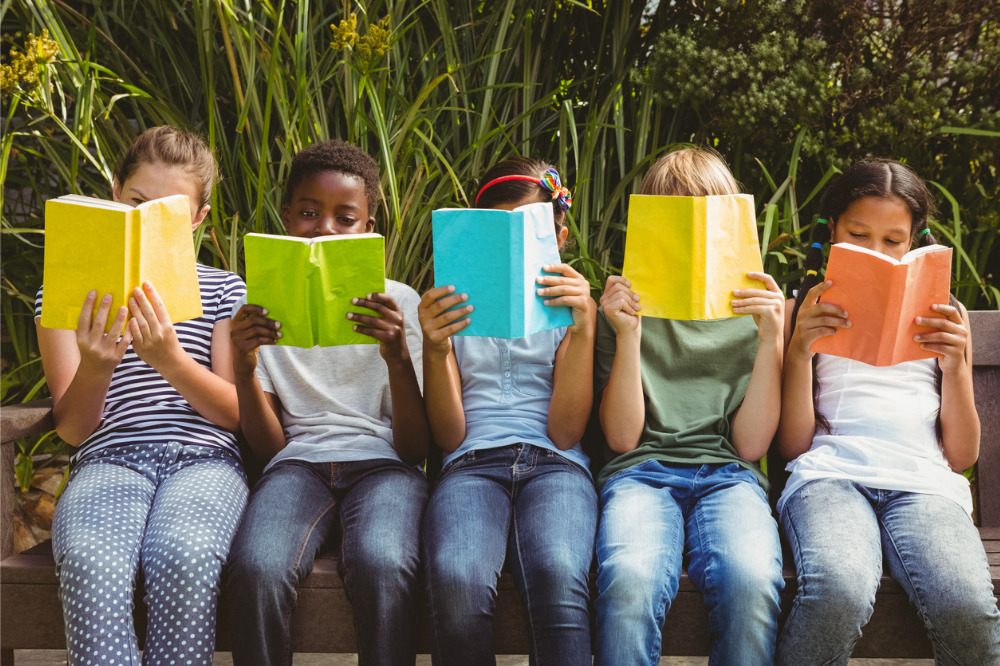 A new study has challenged stereotypical ideas about boys and their reading habits.
The research, titled: 'Disrupting the 'boys don't read' discourse: Primary school boys who love reading Fiction' was recently published in the highly esteemed British Educational Research Journal.
After studying boys and their reading habits, it became clear to Associate Professor Laura Scholes, Barbara Comber and Nerida Spina that their findings have implications for students' literacy outcomes later in life.
Associate Professor Scholes from the Australian Catholic University's (ACU) Institute for Learning Sciences and Teacher Education says stereotypes about boys' preference for reading non-fiction "flourished" in the early 2000s when several studies showed working class boys thought reading was feminine, uncool, and not for 'real' boys.
"Teachers were often encouraged to engage 'boy-friendly' approaches to reading. This included using 'boy-baits' based on boys presumed interests in things like war, sports, world records, hobbies, and informational texts – all non-fiction," Assoc/Prof Scholes told The Educator.
"Twenty years on, things have changed for some primary school boys with families and teachers who support diverse reading interests to include fiction".
However, Assoc/Prof Scholes says boys need to be specifically supported to read fiction for pleasure.
"Without support, by Year 7 male orientation away from fiction starts to become ingrained," she said.
The 'fiction effect' in reading achievement
Assoc/Prof Scholes said limiting students' reading choices may lead to long-term consequences for their literacy outcomes.
"Research shows that there is a sizeable 'fiction effect' in reading achievement. This type of text is more important than other texts," she explained.
"This is due to time [reading fiction requires sustained commitment]; cognitive demands [narratives extent vocabulary, syntactic structures, deeper lexicosemantic networks – greater textual complexity]; and deep reading [which requires the ability to concentrate for prolonged periods of time]," she said.
"Other important factors are engagement [certain texts are more engaging and subsequently develop reading skills] and social cognition [it develops integrated representation of meaning of text. Social networks develop as readers share favourite books, authors, and series]," she said.
Assoc/Prof Scholes said it must be remembered that reading is a key skill that determines an individual's capacity to effectively participate in all areas of learning and the workplace.
"If we miss the window of opportunity to 'hook' students into fiction in the primary years, there may be long-term consequences," she said.
"Attempting to match boys with books that underestimate the range, and the complexity of texts may inadvertently curtail their long term reading confidence, competence and practices".
Assoc/Prof Scholes said teachers can enhance their knowledge and use of children's literature.
"They can raise the level of choice, range of difficulty, and increase access to quality fiction in the classroom".
'Skills and interest-based orientations should be combined'
Assoc/Prof Scholes said there are opportunities in the year ahead for improving reading outcomes, but this starts with the recognition that reading by students is in decline and time spent reading decreases with age.
"Skills-based orientations towards reading fiction needs to be combined with interest-based orientations to achieve optimal outcomes," she said.
"The expanding digital landscape offers many opportunities for enhancing reading opportunities in Australian schools over the years ahead. The definition of reading has been expanded by digital texts and new reading formats".
Assoc/Prof Scholes said primary children have access to a range of digital books, including e-books, apps and digital storybooks – with digital library systems that can develop personalised reading profiles for each child.
"Teachers can provide personalised digital reading spaces to support reading for pleasure and optimise opportunities for building dialogue and networked reading communities".