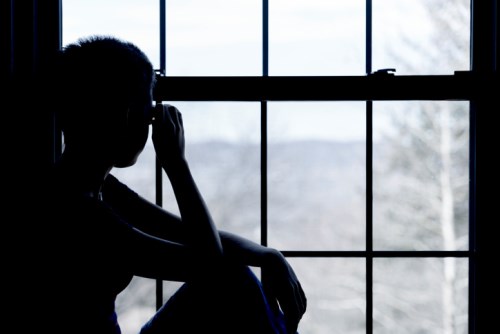 New research shows that the mental health and well-being of Australian students is significantly worse than it was 15 years ago, suggesting a worrying trend that schools and parents need to address.
The large-scale study, conducted by the Australian Council for Educational Research (ACER) and Melbourne University educational psychologist, Michael Bernard, surveyed 135,000 young people in 700 schools about their social and emotional well-being.
According to the study's findings, nearly half of Australian students reported feeling "very stressed", up from 28% in 2003 when the study began. Students who reported feeling confident while doing difficult schoolwork fell from 76% to 59%.
However, there was also a worrying trend towards underachievement among students, 70% of whom felt they could improve in their school work. Thirty-eight per cent admitted to "giving up" when they became confused or bored in the classroom.
Professor Bernard told The Australian that one of the reports more concerning findings was a lack of resilience observed among a growing number of young people.
"We see students who are unable to stand up to pressure – be it a NAPLAN test or simply schools expecting lots more of them – because parents tend to helicopter," he said.
"Over-involved, very concerned parents are trying to do everything for their children, taking on too much responsibility on their behalf, and as a result kids lack confidence."
This report follows Mission Australia's Youth Survey 2017, which found that mental health issues topped the list of issues for the first time in the survey's history.
The report, which surveyed a record 24,055 young people aged 15-19, found that around one-third of young people (33.7%) identified mental health as a national concern, more than doubling since 2015 (14.9%).
Do what can schools do?
According to Associate Professor Josephine Anderson, Clinical Director at Black Dog Institute, schools have a key role to play in helping to prevent or intervene early in anxiety and depression amongst children and adolescents.
"Principals can help by using evidence-based strategies to build mental health literacy and encouraging teachers and counsellors to be more proactive in getting help early for children who may be anxious or depressed," Professor Anderson told The Educator.
Anderson pointed out that bullying can also have a significant impact on students' stress levels, and encouraged principals to take "a whole-of-school, zero-tolerance approach" to bullying.
Principals Australia Institute (PAI) CEO, Paul Geyer, said that student stress is often compounded by a "constantly connected culture" fixated on smartphones and social media.
"This can lead us to compare ourselves to others to a sometimes obsessive degree, and also means it's difficult to truly escape unhealthy interactions that could previously be left at the school gate," Geyer told The Educator.